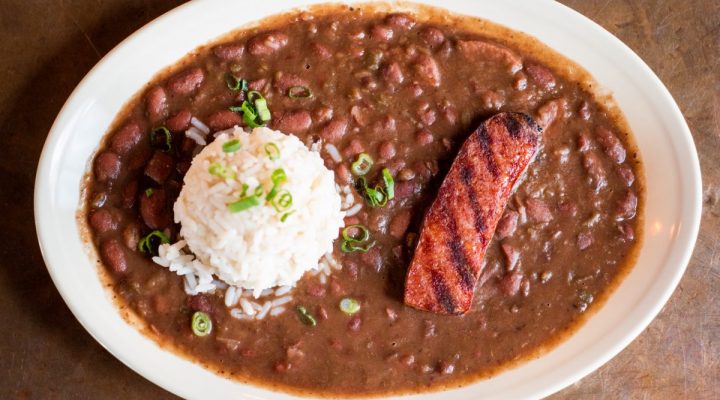 Napoleon House Red Beans and Rice
Directions:
Place all ingredients in a large, heavy-bottomed pot.
Fill the pot with plain water (or water mixed with chicken stock), so that it is 2 inches above the ingredients.
Bring to a boil and then reduce to a simmer. Cover and cook over low heat, stirring occasionally, for 2 to 3 hours.
Serve over hot cooked white rice
Perched on the corner of Chartres and St. Louis streets in New Orleans' French Quarter, the Napoleon House Restaurant is a cherished culinary landmark that exudes a European charm in keeping with the building's 200+ years of history. Although a legendary plot to provide refuge here for the exiled Napoleon Bonaparte never came to pass, the Napoleon House's bar and dining room have extended a constant welcome to generations of locals, tourist, artists, musicians, filmmakers, philosophers – and anyone who loves authentic New Orleans food. You can learn more about Napoleon House at their website and follow them on Facebook, Twitter and Instagram.