Napoleon House: Come for the Old World Ambiance, Stay for the Red Beans & Rice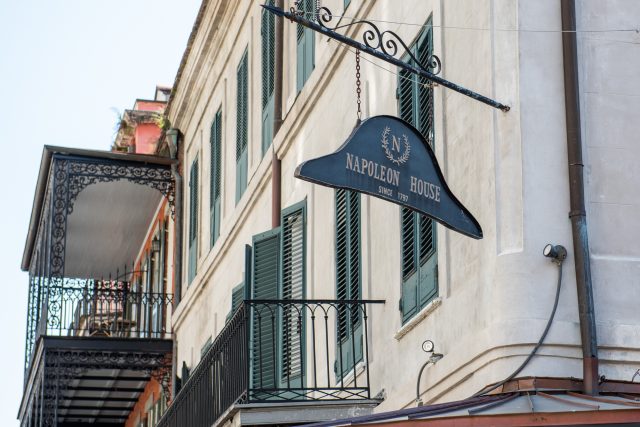 If the walls could talk.
Pimm's Cups, intrigue, first dates, proposals of varying sorts, assignations, Creole flavors and a place to rest after a long day in the French Quarter — Napoleon House hasn't changed much since 1914 when this famed bar and restaurant was opened by the Impastato family.
But if the walls could talk, Napoleon House would start telling tales from an earlier time when the building was owned by Nicolas Girod. Nicolas was a businessman, mayor of New Orleans from 1812 to 1815, and a dreamer and schemer. Soon after inheriting the building in 1814, he began to alter it, creating the three-story building that we see today. Legend says the work was done in preparation for the arrival of Napoleon Bonaparte, whose supporters — rumored to include local pirates Jean Lafitte and Dominique You — were planning to help him escape from exile in Saint Helena and come to New Orleans.
Napoleon died before this alleged escape plan came to fruition, but his portraits still preside over the Napoleon House on the faded plaster walls, and the stern bust of his countenance surveys the dreamily illuminated bar and restaurant where cocktails and classic New Orleans cuisine rule the day and night.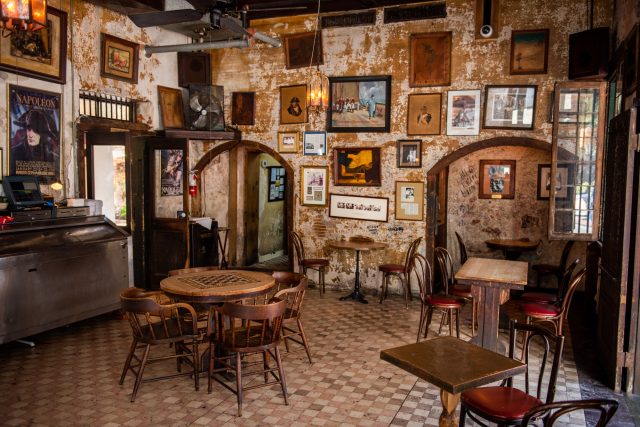 Red Beans on Monday
In 2015, executive Chef Chris Montero of the Ralph Brennan restaurant group took the helm at Napoleon House, where he is also the general manager. Montero, who's from an 8th-generation New Orleans family and well-versed in classic Creole cuisine, kept many of the original Impastato family recipes, merely tweaking them with artisan-made ingredients. At the top of that list of was Monday red beans and rice.
Montero grew up sampling different red beans and rice styles: his grandmother preferred ham hock, pickled pork, and a spicy smoked sausage; his mother rendered pork and sausage. For his own version of red beans, Montero harkens back to his grandmother's classic Creole cooking. "I make it with chicken stock," he said.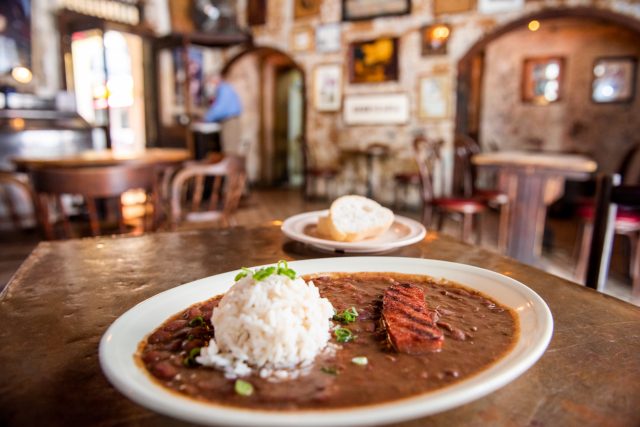 Sausage that tastes good and does good.
One of the two sausages Montero uses in Napoleon House red beans is a Creole smoked sausage that has a local — and philanthropic — origin. As part of "Silence of da Hams," a team that competes in Hogs for the Cause (a barbecue competition held in New Orleans that's an annual benefit for pediatric brain cancer), Montero helped develop the sausage. It's also available in grocery stores, and a portion of its sales goes to Hogs.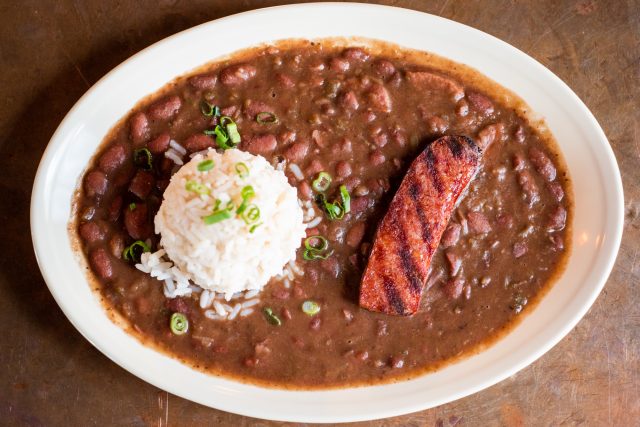 Camellia in the (Napoleon) House
Montero also uses Camellia Brand beans. As he put it, "To me this is the only brand people buy." Montero leaves the important job of preparing the dish at Napoleon House to Josh Bierria, the restaurant's production chef. A "behind-the-scenes" person, Bierria is an essential part of the team, said Montero. "Josh's Camellia red beans and rice have become a big item on Goldbelly.com" said Montero, adding, "Two weeks ago we shipped 200 cases of red beans and rice in a day, all over the U.S." Would Napoleon have liked red beans and rice? Montero contemplates for a moment and answers, "Why, not?!"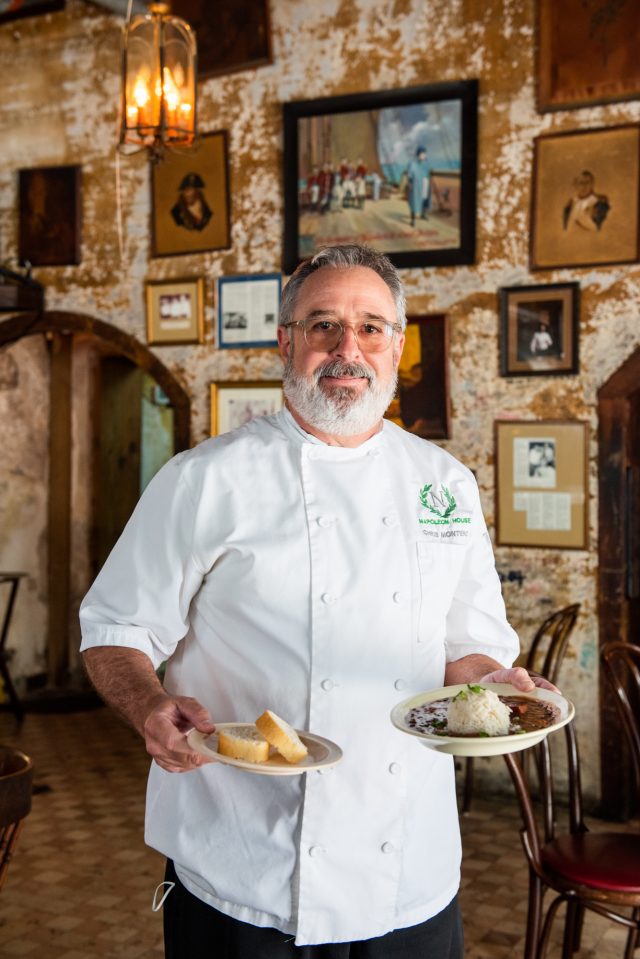 Written by Sue Strachan