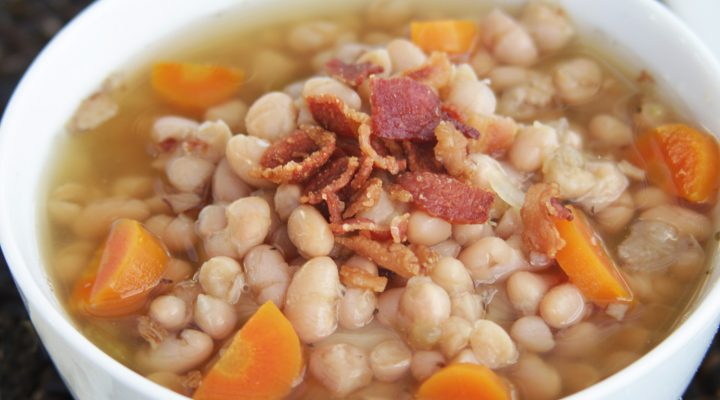 Navy Bean Bacon Chowder
Directions:
Rinse and sort beans. (Optional: Soak beans using your preferred method.)
Cook beans until they are tender. 
Cook bacon in medium skillet over medium heat. Drain and crumble.
Combine carrot, celery, onion, turnip, Italian seasoning, pepper, beans and bacon in slow cooker; mix slightly.
Pour broth over top. Cover and cook on low 7 1/2 to 9 hours or until beans are crisp-tender.
Ladle 2 cups of soup mixture into a 4-cup container and purée in food processor or blender. Return mixture to slow cooker.
Add milk to slow cooker. Cover; cook on high 15 minutes or until heated through.