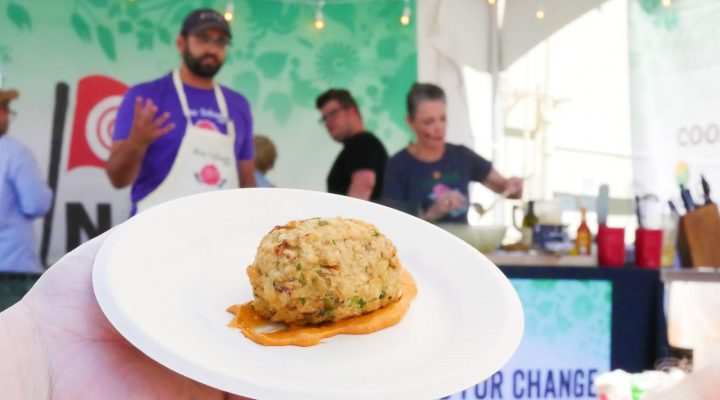 Contributed by
Poppy Tooker
Pinto Bean Calas (Rice Fritters)
Directions:
Mix together rice, pintos, green onions, and cilantro. 

Mix together all dry ingredients. 

Combine the rice mixture with the dry ingredients, mixing well. 

Add 2 eggs and hot sauce and mix until you have a thick batter.

Using two spoons, form Calas into oval shapes and drop into the hot oil. 

Brown on both sides then drain thoroughly. 

Serve with a dipping sauce if desired.