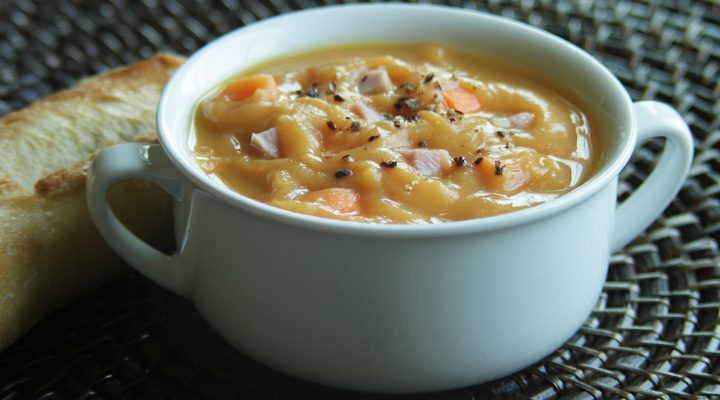 Sawyer's Yellow Split Pea Soup
Directions:
Rinse and sort peas.
Cover peas with water, add meat, vegetables and seasonings. Simmer 2 to 2 1/2 hours until tender.
Add water as necessary to desired consistency.
Pass peas through sieve or blender.
Serving Suggestions
For a richer soup, use milk instead of water to adjust consistency.
For a creamy vegetable sauce, use milk instead of water for an excellent topping on fresh vegetables such as yellow squash, green beans, asparagus or your favorite.
To thicken consistency of soup or sauce, add bread crumbs and/or grated sharp cheddar cheese.