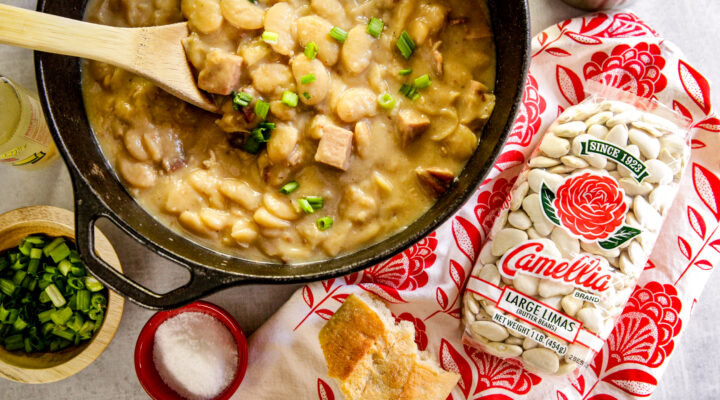 Simple Southern Lima Beans
A simple recipe for deliciously creamy butter beans that's sure to satisfy. Serve over hot cooked rice and alongside your favorite cornbread or biscuits.
Directions:
Rinse and sort large lima beans.

In a large Dutch oven over medium heat, cook bacon until crisp.

Add chopped onion to bacon grease in the pot, and cook until soft, about 5 minutes.

Add the beans, ham hock or seasoning meat, and enough water or broth to cover the beans.

Bring to a boil, and then reduce heat and simmer for 2-3 hours, stirring occasionally, until beans are tender. Keep beans covered while cooking, by adding more liquid as necessary.

If using ham hock, remove from pot. If desired, chop or shred ham, discarding skin, bones and cartilage, and stir ham back into beans.

Season to taste and serve hot.