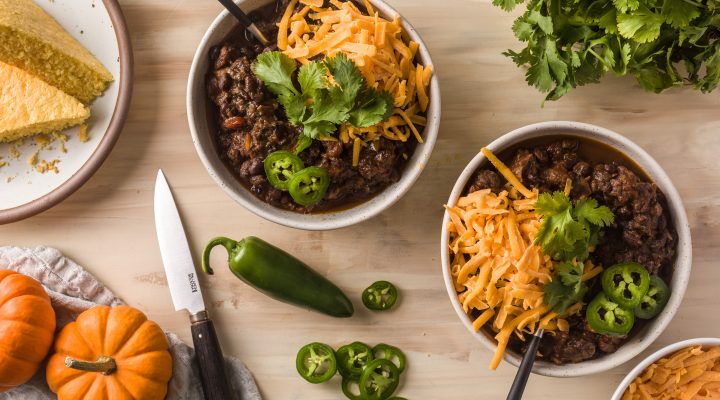 Slow Cooker Black Bean and Pumpkin Chili
Directions:
Rinse and sort beans. (Optional: Soak beans using your preferred method.)
In a large skillet, sauté the onion and yellow pepper in oil until tender.
Add garlic; cook 1 minute longer.
Transfer onion, pepper and garlic mixture to slow cooker, and stir in all remaining ingredients.
Cover and cook on low for 8 hours.