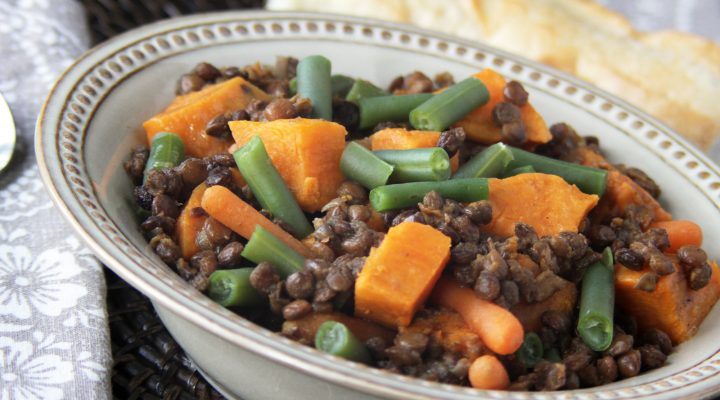 Slow Cooker Curried Sweet Potato and Lentil Stew
Directions:
Rinse and sort beans.
In a 4-quart slow cooker, combine sweet potatoes, onion, carrots, and lentils.
In a skillet, heat oil over medium heat. Add curry powder, cumin, salt, pepper, ginger root and garlic; cook 1 minute, stirring constantly. Stir in broth.
Pour mixture into slow cooker; stir. Cover; cook on low 6 hours.
Increase heat setting to high. Stir in green beans. Cover; cook about 15 minutes longer or until green beans are heated through, but still crisp.
Serve topped with yogurt.