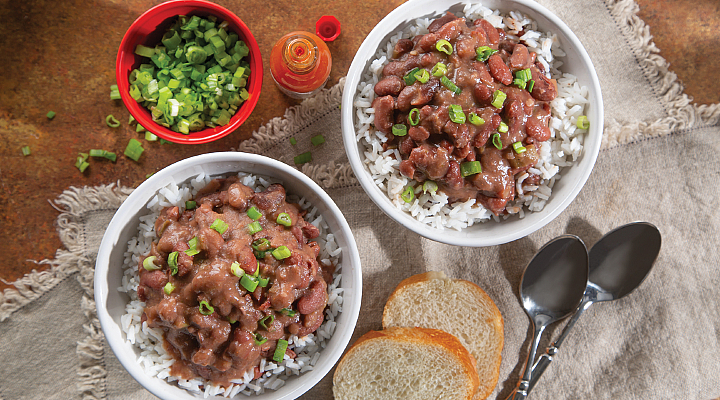 Slow Cooker Vegetarian Red Beans
Directions:
In a 7-quart slow cooker, combine beans, onion, bell pepper, celery and bay leaves. Stir in water and oil. Cover and cook on high until beans are tender, 3 to 4 hours.
Turn off heat, remove bay leaves and stir in Cajun seasoning and hot sauce. (Beans will thicken upon standing.)
Garnish with green onion and serve with rice and buttered French bread.