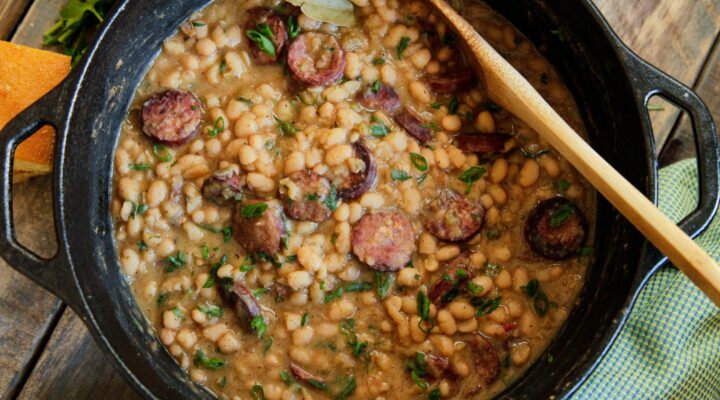 South Louisiana-Style White Beans & Rice
Directions:
Rinse and sort white beans.
To a large heavy pot over medium heat, add oil.
Add sliced sausage to pot, and sauté for 5 minutes.
Add onions, bell pepper, celery, and garlic to pot, and sauté till soft and translucent.
Add beans, water, cayenne, and bay leaf to pot.
Bring to a boil, reduce heat, and simmer uncovered for 1-2 hours, or until beans are tender. Add additional water as necessary.
For a creamier consistency, mash some beans against the side of the pot.
Add salt, pepper, and creole seasoning to taste.
Just before serving, stir in fresh parsley and green onions, and serve with hot cooked rice.