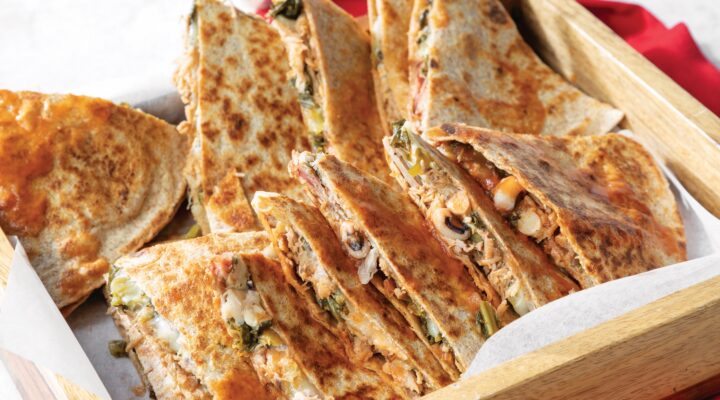 Contributed by
Taste of the South
Southern Quesadillas
Directions:
Heat a well-seasoned 10-inch cast-iron pan over medium-high heat.
In a small bowl, stir together pork and barbecue sauce.
Place 1 tortilla on a clean work surface. Spreading each in an even layer, add 1/2 cup pork mixture, 1/4 cup collard greens, 2 tablespoons black-eyed peas, 1 tablespoon relish, and 1/2 cup cheese. Top with another tortilla. Using a large spatula, transfer to hot pan.
Cook until golden brown and cheese is melted, about 2 minutes per side. Repeat with remaining ingredients. Serve with additional barbecue sauce, if desired.
This recipe and image are courtesy of Taste of the South magazine.