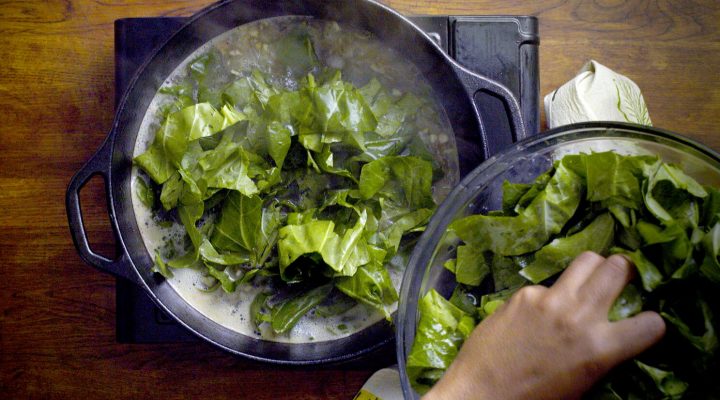 Southern Collard Greens
Directions:
Heat a large Dutch oven over low heat. Add bacon, and cook until all the fat is rendered out, and bacon is crisp, about 15 to 20 minutes.
Remove crisp bacon from pot, and set aside on paper towel-lined plate.
Add onion and garlic to pot, and cook until onion is translucent, about 3 minutes.
Add stock, vinegar, sugar, pepper, and salt. Bring to a boil, and add collard greens.
Reduce heat, cover, and simmer, about 45 minutes.
When greens are tender, add crumbled bacon, and serve with Easy Pan Fried Pork Chops and Southern Blackeye Peas.