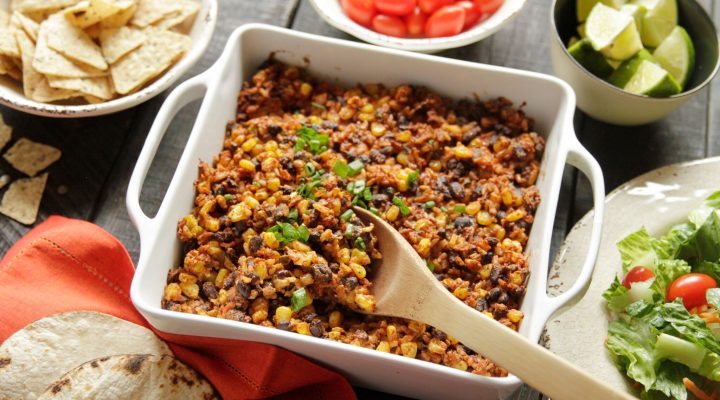 Vegetarian Black Bean & Rice Casserole
Directions:
Preheat oven to 425ºF degrees. Spray an 8-x-8-inch casserole dish with nonstick spray, and set aside.
Combine all ingredients except the black beans and corn in a large mixing bowl. Blend thoroughly. Then gently fold in the black beans and the corn, taking care not to mash them.
Pour mixture into baking dish, and bake until the top is golden brown, about 30 minutes.
Serve hot or at room temperature as a standalone dish, or as a side dish to grilled meat, poultry, or seafood. Also makes a great taco filling! 
*Note: Learn how to cook beans in advance, for use in recipes.