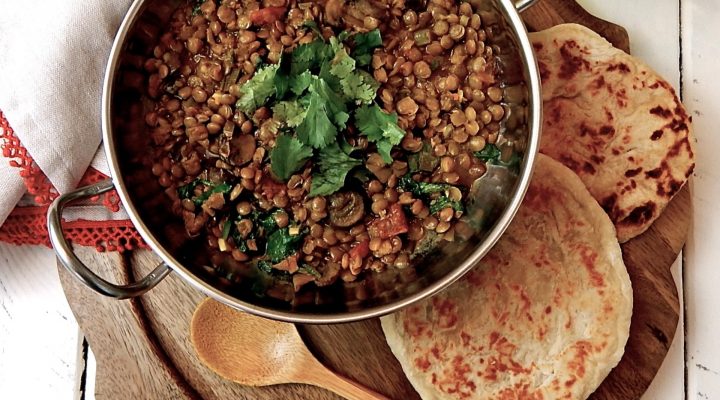 Veggie Lentils
Directions:
Rinse and sort beans.
Bring the lentils and broth to a boil, then cover & simmer for 25-30 minutes until soft but not mushy. 
While the lentils cook, sauté the green onion, peppers, garlic, chili powder and cumin in vinegar till the vegetables are limp (about 2 minutes).
Add tomato sauce and molasses, cook for 1 minute (scrape the stuck pieces off the pan), taste, and add more vinegar if needed.
Add mixture to lentils and cook until heated through.
Serve over rice, or as a burrito or taco filling.