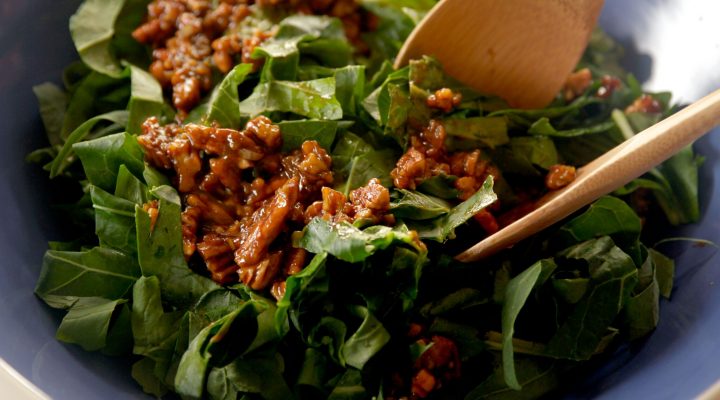 Warm Wild Green Salad with Pecan Dressing
Directions:
Wash greens and remove any hard stems.
Stack leaves on top of one another, roll tightly the long way, and slice the roll into 1/4-inch thick strips.  Transfer sliced greens to a large glass or metal bowl and set aside.
Combine garlic, vinegar, Dijon, honey, oil and salt in a nonstick skillet.  Heat over high until mixture comes to a boil.  Rapidly boil for 15 seconds, add the pecans and boil 30 seconds more.
Pour the dressing over the greens, place the skillet over the bowl, and allow it to sit for 1 minute to slightly wilt the greens.  Toss salad with tongs.
Serve alongside Golden Sautéed Catfish and Crowder Peas and Okra.