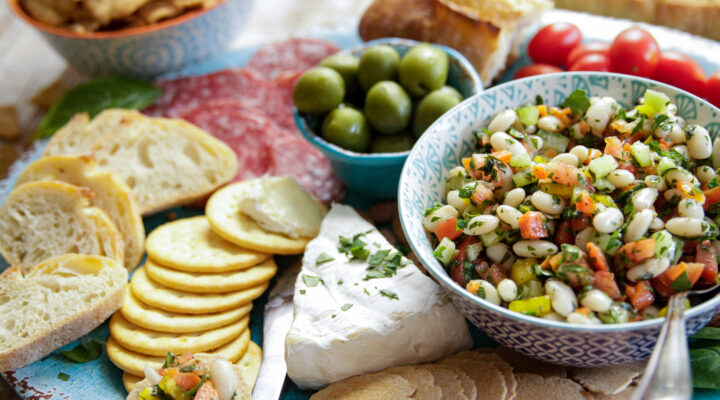 Contributed by
Judy Walker
White Bean Antipasto Salad
Directions:
1. Put beans in a large bowl. Sprinkle with vinegar and salt. Mix lightly.
2. Put carrots in a small bowl with a tablespoon of water. Cook 3 minutes on HIGH in the microwave as you chop remaining vegetables. Drain. Add to bowl with beans.
3. Add tomatoes, bell pepper, celery, herbs, oil, black pepper and Italian seasoning. Toss lightly, so the beans don't smash. Taste and adjust seasoning, if needed.
4. Refrigerate at least 1 hour for flavors to develop.
5. Served chilled or at room temperature. Cover and refrigerate leftovers. Keeps up to 1 week.
Judy Walker was NOLA.com | The Times-Picayune's food editor for 11 years, and continues to be a contributing columnist. She and Marcelle Bienvenu edited Cooking Up A Storm, a cookbook that celebrates New Orleans's rebirth after Hurricane Katrina and its citizens' determination to preserve and safeguard their culinary legacy.