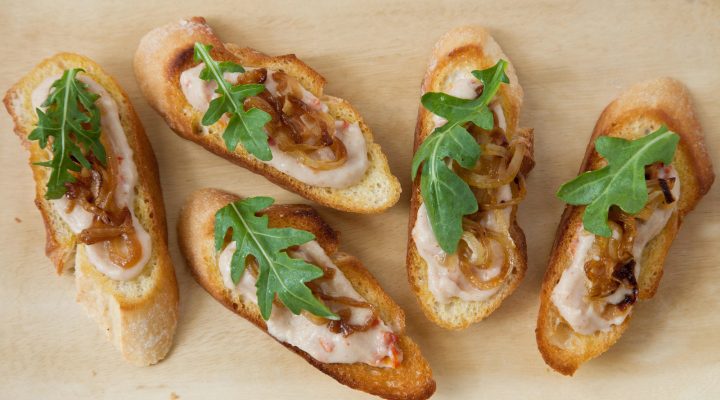 White Beans, Greens & Sun-Dried Tomato Crostini
Directions:
Rinse and sort beans. (Optional: Soak beans using your preferred method.)
In a large pot, cover beans with water. Add onion and 11 of the garlic cloves; bring to a boil. Reduce heat and simmer for about 1 hour, until beans are tender.
Drain beans, onions, and garlic, reserving bean liquid. Purée bean mixture in food processor, adding some reserved liquid if needed. Season with salt and pepper.
Chop sun-dried tomatoes, and soak for 20 minutes in reserved bean liquid to soften.
Drain tomatoes and fold into bean purée, along with yogurt. Season with salt, pepper, and red pepper.
To assemble, grill or toast bread slices, and rub each slice with a cut garlic clove.
Spread slices with purée and top with chopped greens.