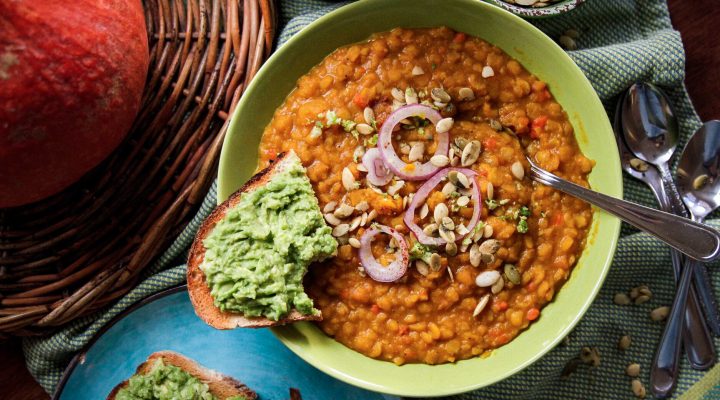 Yellow Split Pea & Butternut Squash Stew
Directions:
Rinse and sort peas.
Dice onion, chop carrots, mince garlic and ginger, and chop butternut squash/sweet potatoes.  
In a large pot over medium heat, sauté onion, carrots, garlic and ginger in coconut oil until onion is softened and transparent. Add curry powder, turmeric, cumin and ground cinnamon, and continue cooking 1-2 minutes. 
Add butternut squash, split peas and vegetable broth, and bring to a boil.  
Reduce heat to simmer, cook partially covered 45 minutes to an hour, until split peas are softened and broken down almost completely.
Serve as a soup, or over a bed of greens or rice.