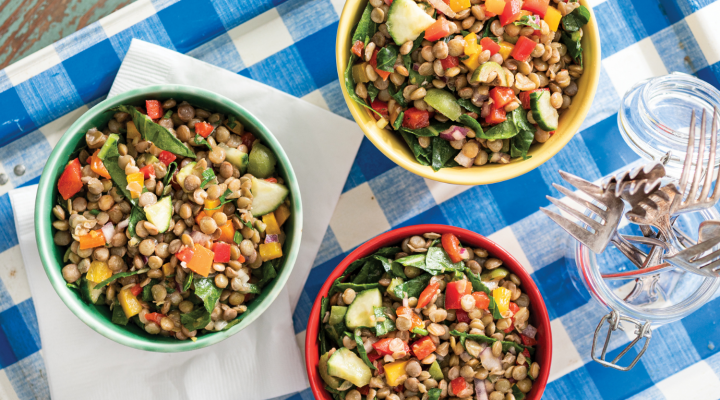 Contributed by
Taste of the South
Zippy Lentil Salad
Directions:
In a medium stockpot, bring stock and 1½ tablespoons salt to a boil over medium-high heat. Add lentils and cook, stirring occasionally, until tender, 25 to 30 minutes. Drain lentils and transfer to a large bowl. Stir in collards and let cool completely.
To bowl with cooled lentil mixture, add bell peppers, olives, red onion, cucumber, pimientos, lemon zest and juice, vinegar, oil, parsley, chives, remaining 1 tablespoon salt, and red pepper, tossing until well combined.
Cover and refrigerate until ready to serve. Garnish with parsley, if desired.