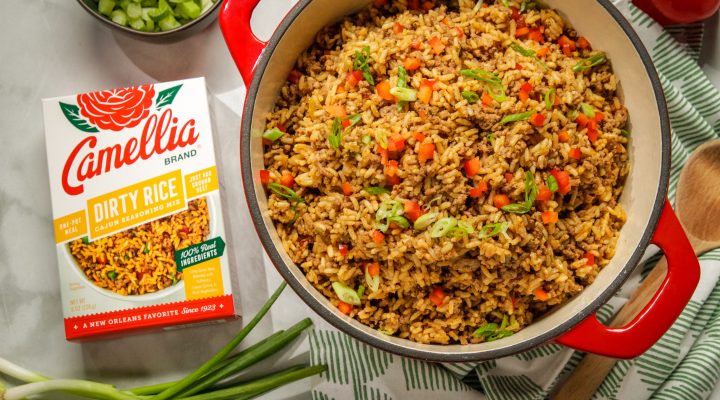 Gluten Free Cajun Dirty Rice
Directions:
In a medium pot, brown 1 pound ground beef over medium-high heat. Drain fat and discard.
Over medium heat in 1 teaspoon oil, toast the Dirty Rice Cajun Seasoning Mix (optional).
Add 2 ½ cups water to rice and beef mixture, stir well, and bring to a boil.
Cover pot and reduce heat to low. Simmer for 20 minutes, or until all water is absorbed.
Remove from heat, and fluff rice with a fork. Let rice rest uncovered for 5 minutes.
Optional:
Add a diced onion while browning the meat.
Substitute ground turkey or other ground meat.
For a spicy alternative, use ground chorizo sausage.
Make it veggie-friendly by replacing ground beef with finely chopped mushrooms, cooked and diced eggplant, extra firm tofu, or your favorite plant-based protein.