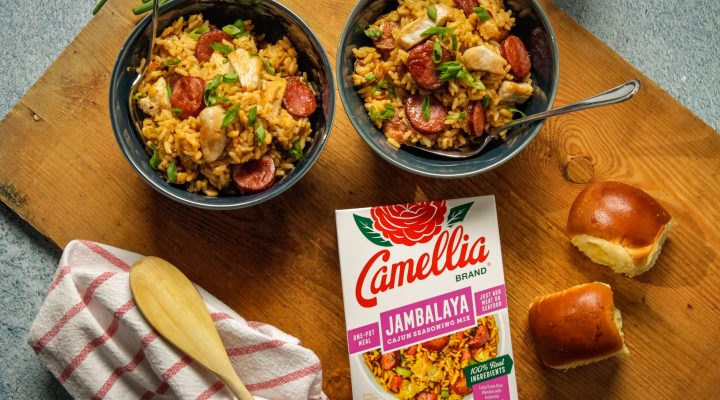 Gluten Free Jambalaya
Directions:
Cook 1 pound sliced Andouille (or other smoked sausage) in 1 teaspoon oil in a medium pot over low heat.
Add 2 ½ cups water and the Jambalaya Cajun Seasoning Mix. Stir well and bring to a boil.
Cover the pot and reduce heat to low. Simmer for 20 minutes, or until all water is absorbed.
Remove from heat, and fluff rice with a fork. Let rest uncovered for 5 minutes.
Optional:
For extra flavor, substitute 1 can of diced tomatoes for 1 cup of water.
Use a combination of chicken and sausage.
Add peeled, raw shrimp during the last 5 minutes of cooking.
Replace meat or seafood with mushrooms, cooked eggplant, or your favorite plant-based protein.