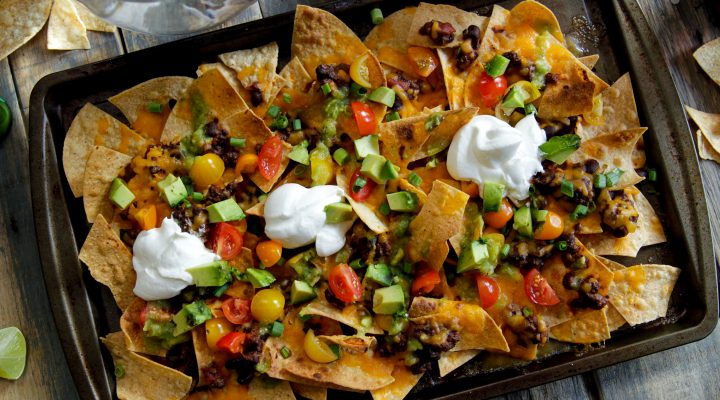 Loaded Beef & Bean Chili Nachos
Directions:
Pre-heat oven to broil.
Spread a single layer of tortilla chips on a sheet pan, and top evenly with small dollops of prepared chili and a layer of shredded cheese.
Add another layer of tortilla chips, more dollops of chili, and more cheese.
Place sheet pan under broiler and cook for a minute or two, until cheese is melted and bubbly. Watch carefully, so as not to burn.
Remove nachos from oven, and sprinkle with halved grape tomatoes, chopped cilantro, chopped green onions, and diced avocados. Add a few generous dollops of sour cream, so that nachos can be pulled apart and dipped into the sour cream.