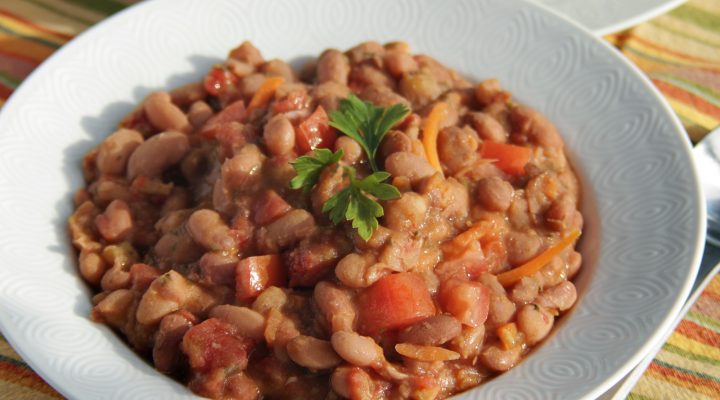 Paisa Pinto Beans (Frijoles Paisas)
Directions:
Rinse and sort beans. (Optional: Soak beans using your preferred method.)
Place beans in a large pot and add water and ham hocks. Bring beans to a boil, cover pot and reduce heat. Allow beans to cook until almost tender, approximately 2 hours.
While beans are cooking, prepare the guiso. In a large skillet, heat vegetable oil over medium heat, add onions, tomatoes, scallions, salt, garlic, cilantro and ground cumin, and cook for 10 to 15 minutes.
When beans are almost tender, add the guiso, plantains, carrots and salt. Cover and cook for another hour or until the beans are fully cooked.