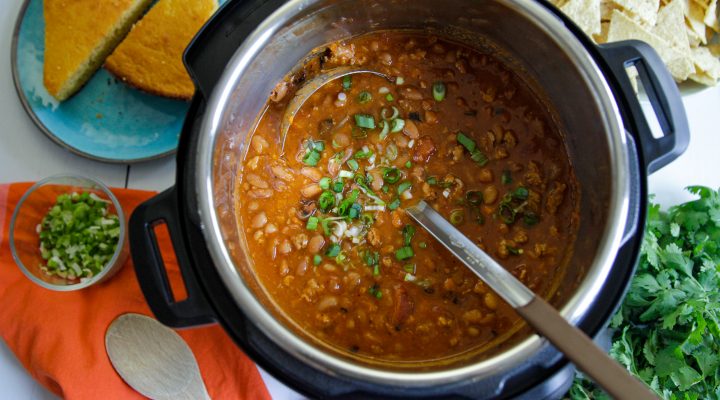 Pinto Bean Chili with Buttermilk Cornbread
These two recipes are perfect for meal prepping and make a great combo when served together. The Instant Pot chili recipe is easy to customize using ground beef, ground turkey, or your favorite plant-based protein. Pair it with Buttermilk Cornbread for a hearty meal everyone will love.
Directions:
Serve chili and cornbread together for a delicious weeknight meal or at a Gameday gathering.