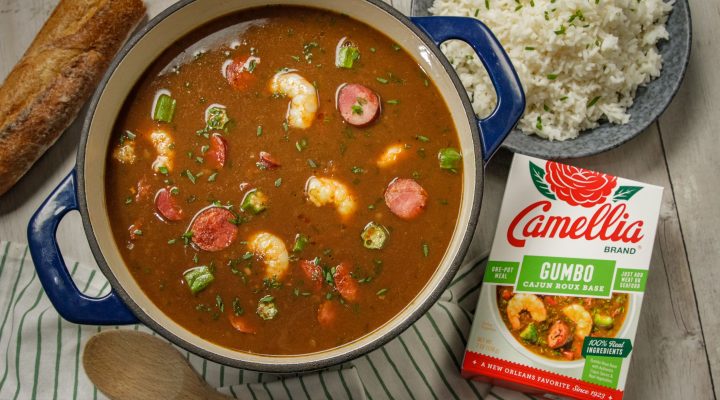 Stovetop Cajun Gumbo
Directions:
In a medium pot, add ½ teaspoon oil.
Cook 1 pound chicken and 1 pound sausage (cut into bite-size pieces) over medium heat until browned.
In a separate bowl, whisk Gumbo Cajun Roux Base into 7 cups cool water until combined.
Add mixture to chicken and sausage in pot, and bring to a boil.
Simmer uncovered over low heat for 40 to 50 minutes (or until desired consistency is reached), stirring occasionally.
Serve over rice.
Optional:
Use peeled shrimp or crawfish to make a seafood gumbo. Add seafood in last 15 minutes to prevent overcooking.
For extra flavor, add vegetables like chopped okra, collard greens, and green onions.
Make it vegetarian or vegan by replacing meat or seafood with collard greens, turnip greens, mushrooms, or your favorite plant-based protein.