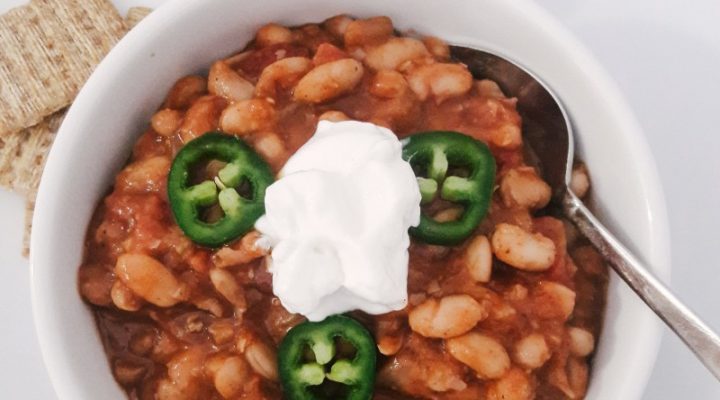 Contributed by
Rekaya Gibson
Vegetarian Pinto Bean Chili
Directions:
Add first six ingredients to a large stock pot.
Bring to boil, reduce heat to a simmer and cook for 45 minutes, or until beans are tender.
Drain water (reserving about 1 cup in pot).
Remove bay leaves.
Stir in remaining ingredients. Heat on medium for five minutes.
Garnish with jalapeno, sour cream and/or shredded cheddar cheese
Serve with crackers or cornbread.
Rekaya Gibson is a member of the Slow Food community. This recipe was submitted as part of the 2018 Terra Madre Day as a Food for Change meal.