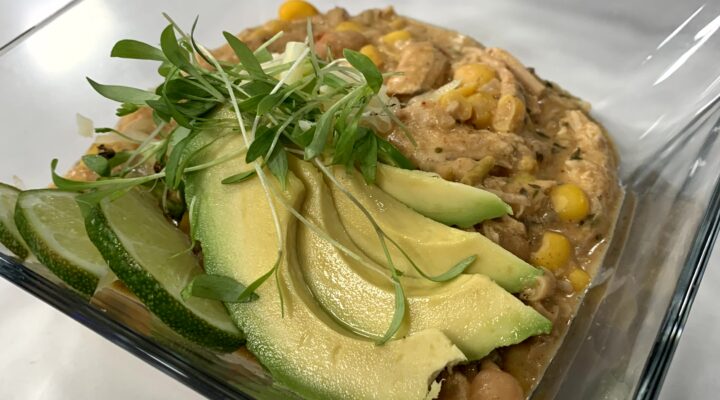 White Bean Chicken Chili
Directions:
Heat oil in a small pot over medium-high heat. Add onion and sauté for 4 minutes. Add garlic and sauté 30 seconds longer.
Add chicken broth and chili powder then season with salt and pepper to taste. Bring mixture to a boil then reduce heat to medium-low and simmer for 5-8 minutes.
Take your cooked White Beans for 2 and use a masher or the back of a fork to mash up about half of the beans. Add the beans to the broth mixture along with Neufchatel cheese and corn. Simmer 4 - 8 minutes longer.
Remove from heat and stir in chicken, fresh lime juice and cilantro.
Serve with Monterrey Jack cheese, more cilantro, avocado slices, and tortilla chips if desired.