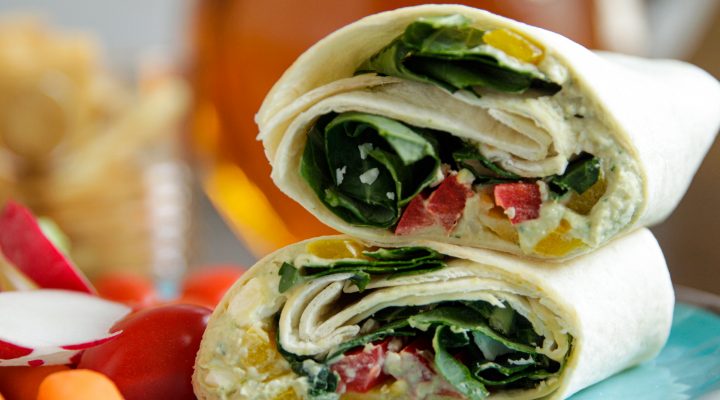 Hummus & Greens Wrap
Meal-prepped White Bean Hummus and Collard Greens come together with crunchy veggies and feta to make a quick and delicious wrap sandwich.
Directions:
Spread one side of tortilla with a generous amount of hummus. 
Add greens, sliced peppers, and feta down the middle of the tortilla.
Fold up burrito-style, slice in half at an angle, and serve.