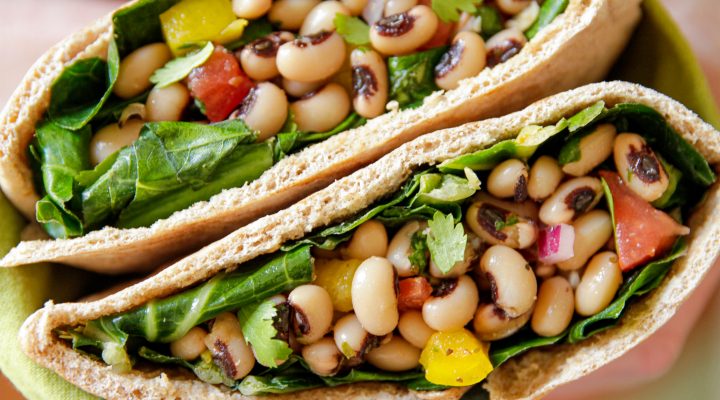 Peas, Greens & Hummus Pita Sandwich
A great make-ahead sandwich for picnics or lunches on the go, meal-prepped Cowboy Caviar, Collard Greens, and White Bean Hummus come together in a flavorful pita pocket.
Directions:
Spread hummus inside the pita pocket. 
Line pita pocket with greens, and fill with cowboy caviar. 
Repeat process with the other half of the pita, and enjoy.