The Legacy Lives On: Red Beans and Rice at Dooky Chase's Restaurant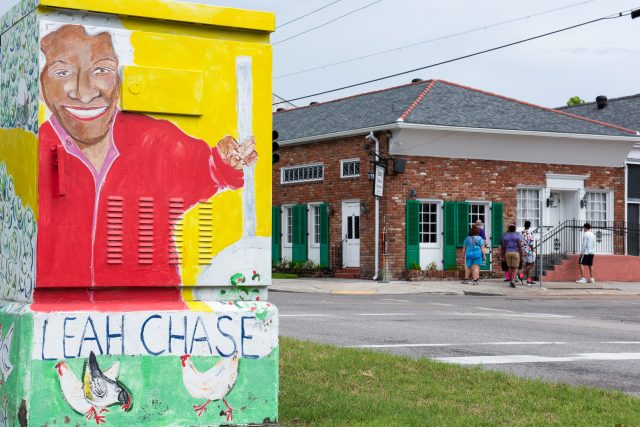 Edgar Chase IV has fond memories of red beans and rice, starting from when he was a small child. "In New Orleans, it is your Monday night meal. It's also Carnival — going out to enjoy the parades and have some red beans and rice," explains Chase.
He learned how to make the dish from his grandmother, Leah Chase, also known as the Queen of Creole Cuisine, whose culinary skills brought people from across the globe to Dooky Chase's Restaurant in New Orleans – and made them fans for life. Leah Chase started in the family business after she married Dooky Chase, Jr. in 1946, and her culinary prowess was never short on admirers. The list includes Presidents Barack Obama and George W. Bush and musicians Duke Ellington, Ray Charles, Jay-Z and Beyoncé, to name just a few. In fact, the Smithsonian National Museum of African American History in Washington, DC celebrates her life and legacy with an exhibit featuring artifacts like her cooking pot, restaurant menu, and one of her iconic bright pink chef's jackets. And there was even a Disney movie that drew inspiration from her true story: The Princess and the Frog.

Let that bean work!
Edgar Chase IV took over when Chef Leah passed away in 2019, and he's honored to carry on her legacy. "Growing up, everyone [in the family] worked in the restaurant," said Chase, who started out washing dishes and busing tables at around 14 years old. Chase added, "I always wanted to hang in the back of the kitchen." He'd watch his grandmother, then go home and re-create a dish from the restaurant, then bring it in for her to taste. "Her palate was so amazing, she picked up any misstep," Chase said. "She would say 'You need more of this … cook longer…' and whatever she said, it came out better." Among those dishes was red beans and rice. "We start with the smoked ham shank and smoked sausage, add salt, pepper and thyme and really just cook slowly to let that bean work," he said, "then we finish with black pepper and vegetable oil to cream them up."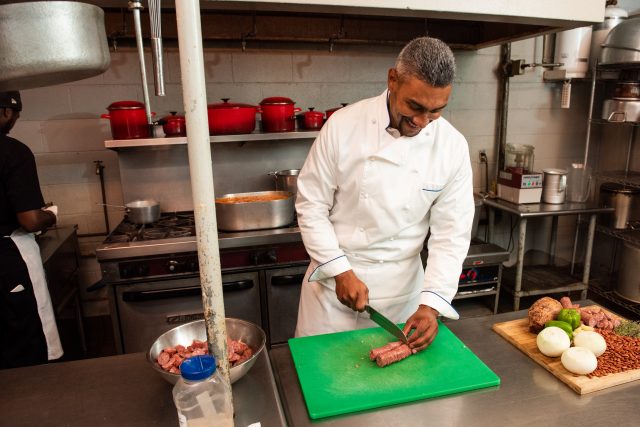 The beans are going to speak for themselves.
"When you are cooking with Camellia Red Beans," said Chase, "you are starting with quality. And you don't have to do too much to red beans and rice to make it shine." Chase is among those in the kitchen making the dish, including his cousin Cleo Robinson and Mister Bynah — better known as "Mister B" — who are making sure the red beans and rice are ready when the restaurant opens. Robinson is also the cook for the restaurant's famed fried chicken, which is served with red beans and rice. Other dishes that lure in diners are the shrimp Clemenceau, stewed chicken, crawfish étouffée, Creole gumbo and Leah Chase's famous gumbo z'herbes, a dish traditionally served for the Catholic observance of Holy Thursday.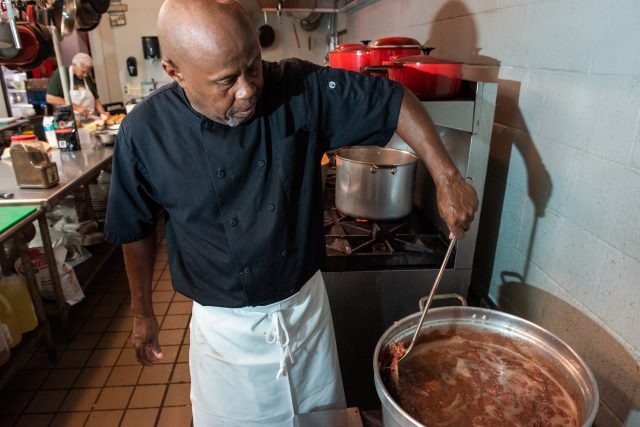 More than the sum of its food.
Leah and Dooky made sure that the restaurant was always more than just a place to eat; it was also a safe community gathering spot during segregation, and as such it played an integral role in the Civil Rights movement. In honor of this history, it was recently placed on the state's Civil Rights Trail. Dooky Chase's Restaurant continues to stay its course in the community as a culinary icon, a gathering place,  a way of life – and a celebration of New Orleans.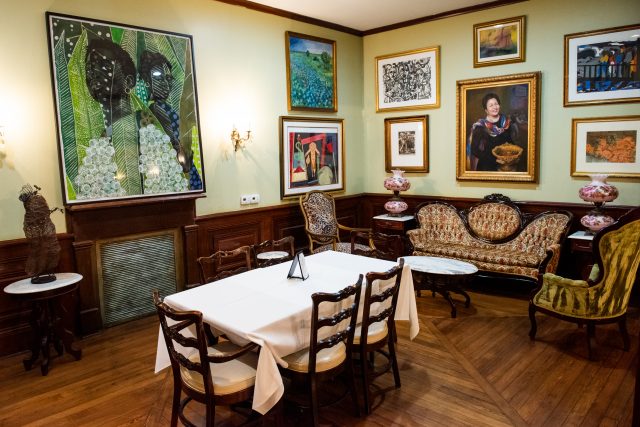 Written by Sue Strachan