"Yardi Gras": Celebrating The Reign of House Floats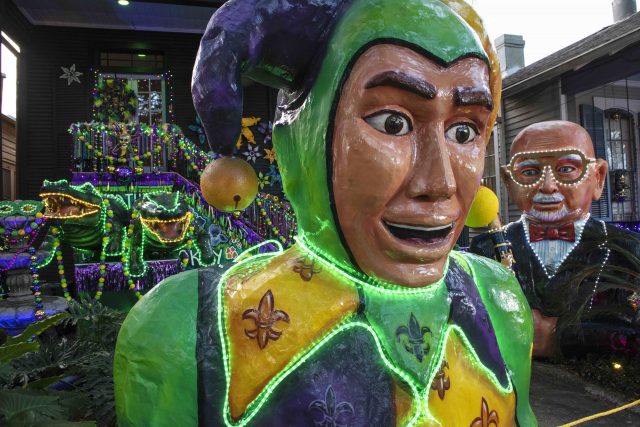 What began as an alternative way to celebrate Mardi Gras in 2021 (when parades were cancelled due to the pandemic), "house floats" quickly became a popular showcase and a safe venue for displaying our collective New Orleans carnival spirit. Some homes were lovingly decorated by local artisans for hire, while others were enthusiastically festooned by the home dwellers themselves (with the same vigor they'd normally put into creating Mardi Gras costumes). Visitors flocked to see the house floats from near and far, and everyone generally agreed that the idea was a huge success. The official Krewe of House Floats even made it their mission to raise money to support friends, neighbors, local culture-bearers, and artists who were most affected by the drop in tourism.
With a desire to keep the spirit alive and well, many houses continue to put on a show during Mardi Gras. Take a look at a few of our favorites.
Mardi Gras "House Floats"