New Red Beans & Rice Meal-Kit at PeachDish.com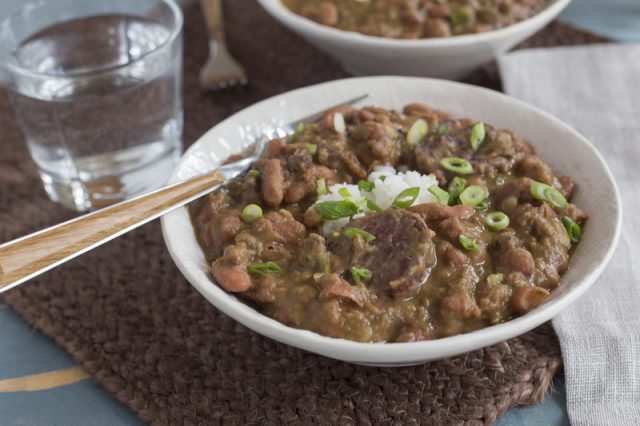 Get everything you need to make Pableaux Johnson's Red Beans & Rice, shipped right to your door.
All of us at Camellia are excited to announce a new way for southern food lovers to conveniently enjoy delicious New Orleans-Style Red Beans & Rice at home, through our partnership with PeachDish.
PeachDish makes it easy to cook a delicious and inspired homemade dinner in your own kitchen. When you order a PeachDish box, you receive recipe cards and all the ingredients you need to prepare the week's menus. You get to do the fun part—prep and cook, eat and enjoy around the table with friends and family. Their classically trained chefs develop southern-infused and seasonally inspired recipes for dishes you might order at your favorite restaurant, but are surprisingly quick and easy to prepare at home. They source the freshest ingredients, pre-measure everything for you, pack it in a special insulated box and ship it to your doorstep – anywhere in the continental US.
PeachDish is now offering a Red Beans & Rice meal-kit featuring the favorite recipe of New Orleans food writer and photographer, Pableaux Johnson, and all the ingredients you need to prepare it. Pableaux shares this traditional New Orleans supper every Monday night with at least ten friends around his grandmother's former dinner table. He invites people for a meal that's "not fancy", but rather a chance for folks to unwind and relax after a long day. Pableaux shared his recipe with PeachDish so that you can prepare this classic Creole favorite, made with our own Camellia Brand Red Kidney Beans. It's easy to make, and there's no more satisfying way to feed a hungry crowd.
Check out PeachDish, watch Pableaux make his Red Beans & Rice, and get the Red Beans & Rice meal-kit.