Red Bean Essentials: Vinegar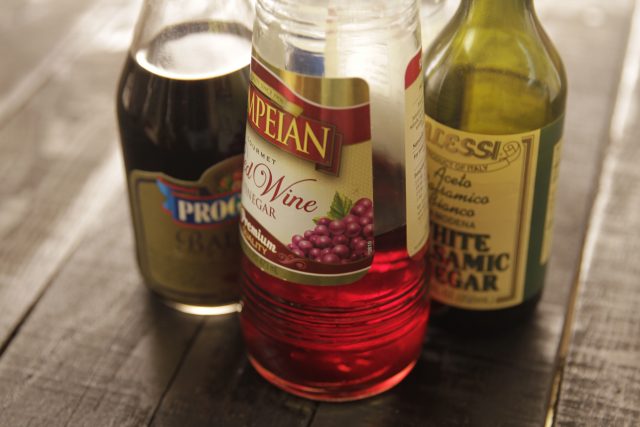 Vinegar Makes Red Beans Taste Great!
Vinegar is an acidic liquid produced through fermentation and used in cooking as a flavoring agent and preservative. Its acid content and tangy flavor make it a standard in marinades. Historically, red kidney beans, planted by Spanish settlers, have grown abundantly in the rich Southern soil. The cheap, flavorful beans lent themselves to a variety of hearty preparations and flavor profiles that would have been familiar to the many ethnic groups mingling in the region. Vinegar, often steeped with small peppers, quickly became a favored flavoring agent for red beans, with its unique ability to cut through the unctuous texture of bean dishes. To this day bottles of vinegar and peppers are traditionally found on dining tables, often steeping there for years, refortified with fresh vinegar from time to time.
Season at the Table
The "glues" that hold plant cells together are called hemicelluloses. Acids such as vinegar make hemicelluloses more stable and less soluble, which might slow down the softening of beans. So to make sure your red beans are at their creamiest, add the vinegar later in the cooking process, or just use it to season them at the table. On a low salt diet? Vinegar also brightens the flavor of your beans without the need for excess salt.