Red Beans or White Beans? A Delicious Dilemma at Mahony's Po-Boys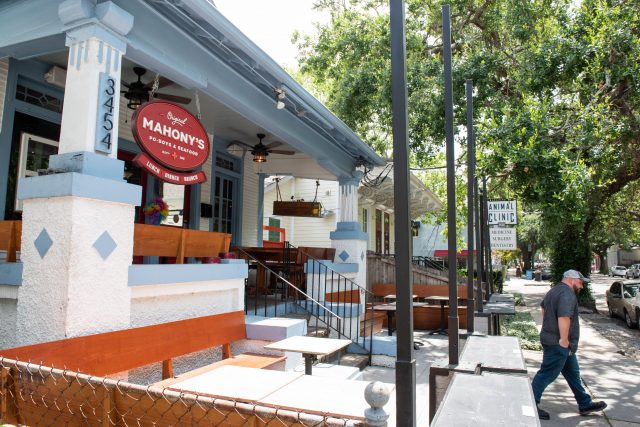 Mahony's Po-Boys & Seafood's Casey Levy had just received an urgent text from his staff at the French Quarter location. It wasn't about the air-conditioning acting up or a delivery that hadn't shown up yet. Nope – his staff wanted to know how soon he was going to bring the white beans over. White beans and rice — they are periodically on the menu as a special — are a favorite for staff and customers at Mahony's.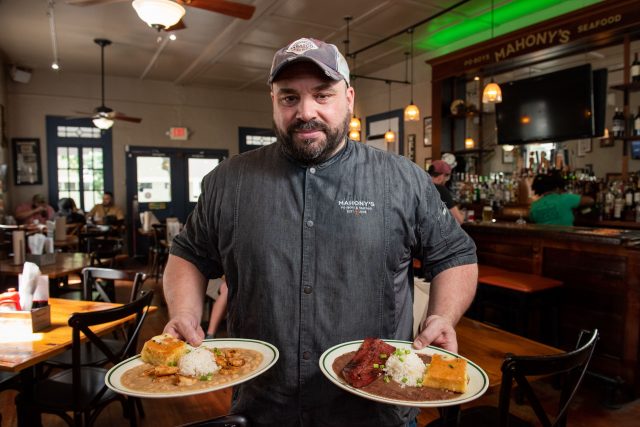 Quality and consistency on the menu
For both the red bean and white bean dishes at Mahony's, that meant using Camellia Beans.
"The quality and consistency achieved from about a century of maintaining those standards – how could we not want to use a local brand that lives that?" said Levy.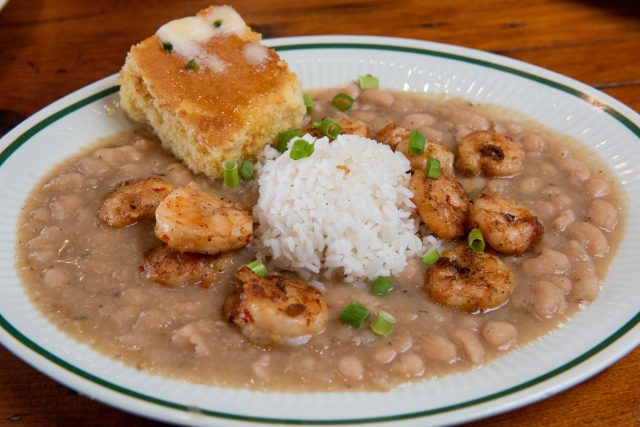 For every white bean there is a season
The white bean specials — Mahony's uses Camellia Bean's Great Northern variety — only happen about six months a year, divided somewhat by seasons. During the fall and winter months, that version is "looser, more old school style," and is served with griddled shrimp with house seasoning that adds sweetness to it. The creamier version usually comes out during Hogs for the Cause, a culinary benefit in late March, and like the festival, is pork-centric.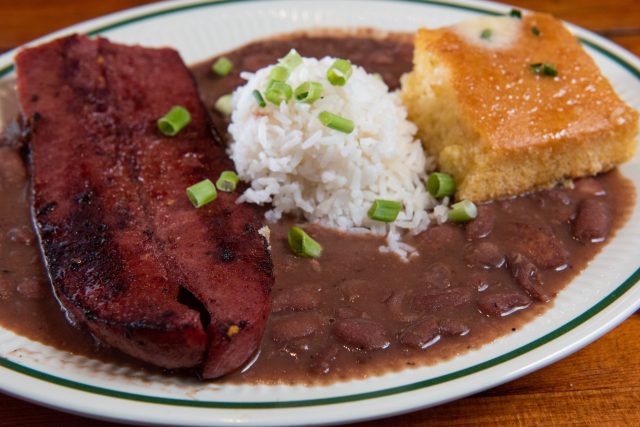 Red beans: always on the menu
The red beans, which are always on the menu, are also made creamy. For that dish Levy "went to the drawing board … back to basics of what I learned early on in my family's restaurants …. red beans old school, let the ingredients talk to themselves and figure out how they will handshake together."
But instead of soaking the beans overnight using cold water, Levy said "we use hot water and add the smoked ham hock right away, with soaking only needed for five hours."
After that, the smoked ham hock is removed, the beans are rinsed off quickly, then put back into the pot. "The absorbing of the smoky water into the beans gives them a different 'bite' when eating the beans. Lets you have that porky goodness without all the heavy oils needed," said Levy.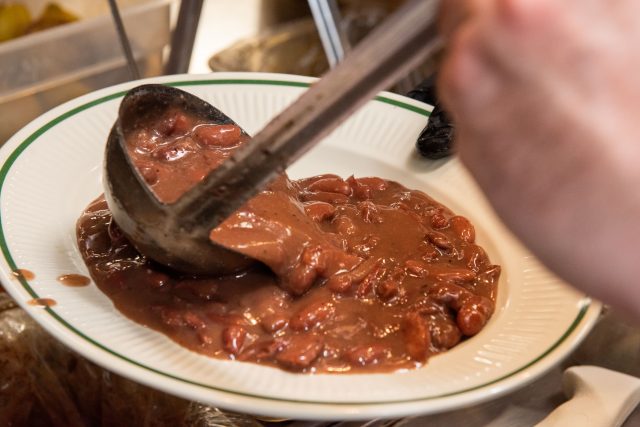 Always cook the garlic in bacon fat
"Add your normal trinity, then garlic rendered in bacon fat," said Levy, "a bay leaf and a little salt and pepper. We don't add much seasoning at all." They let the mixture simmer for a bit with the bay leaves and spices, then add in thin-sliced andouille sausage. "This will cook into the beans and give them that 'lil extra flex," says Levy.
Near the end of the cooking, when the red beans are creamy, a dab of Tabasco sauce is mixed in, before it is served with popcorn rice, smoked sausage and jalapeno butter cornbread. Some customers opt to have fried chicken with it.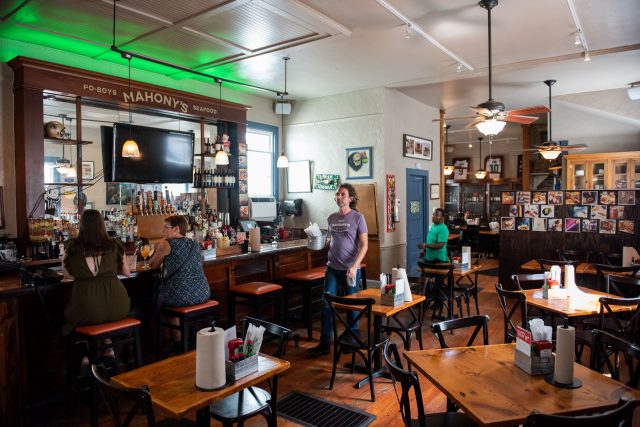 Keeping it old school
"Like with many restaurants in Louisiana, the varying ways that they cook their beans lends to a great sampling of old school and newer flavors that can exist in the 'kitchen sink' cooking of the red and white beans world," says Levy. "I like to think that ours has a taste and 'feel' that lets people remember a simpler way of cooking them and create that simmering of memory that made them fall in love with red beans in the first place."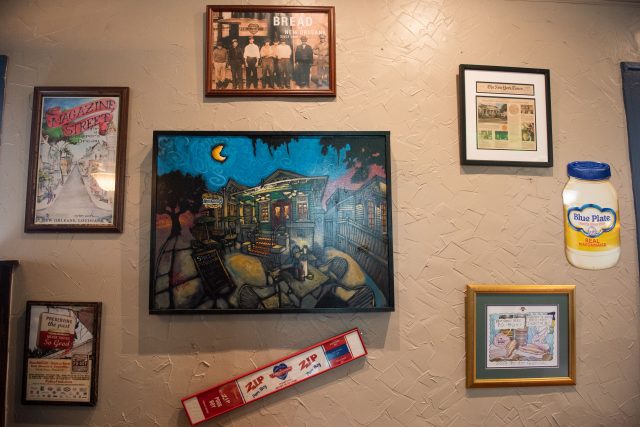 Mahony's Po-Boys & Seafood, 3454 Magazine St., (504) 899-3374; 901 Iberville St., (504) 717-2422, mahonyspoboys.com