Four Satisfying White Beans Recipes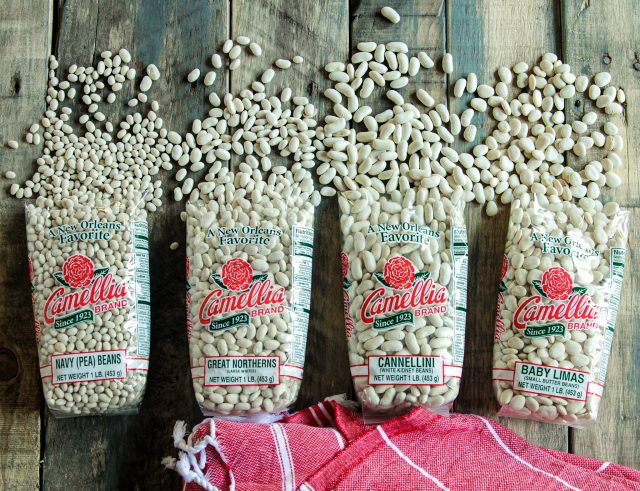 When you hear "white beans", you might think of Navy beans, Great Northern beans, Cannellini beans, or Baby Lima beans. Which ones are the real white beans? Actually, all of them are. While you won't see them labeled as such, these varieties are often referred to generally as white beans, and depending on the qualities you're looking for, different types are found and used in everything from soups and stews to regional southern favorites.
If you're on the hunt for a healthy, hearty soup that combines fresh vegetables, pasta, diced tomatoes, and large white beans that retain their kidney shape, look no further than a delicious Cozy Minestrone made with Cannellini beans. Cannellini beans have an earthy flavor and are often found in Italian dishes. With fresh zucchini, green beans, basil, and shaved Parmesan on top, this filling vegetarian meal is loaded with protein and fiber and is perfect for warming up on a cold night. Pair it with a green salad and cheesy crostini for a nutritious meal. And since it makes so many servings, it's great for feeding a crowd or enjoying leftovers all week long.
Another popular combination comes together in this wonderful White Bean & Spinach Soup. With a base of onion, celery, garlic, and veggie broth, the soup features creamy, medium-sized Great Northern beans that are known for their nutty flavor and firm flesh. Fresh sprigs of thyme and rosemary are what makes the soup fragrant, while wilted leafy greens add a pop of color — as well as lots of vitamins and minerals. Topped off with lemon juice for brightness, this soup is a meatless meal that really satisfies.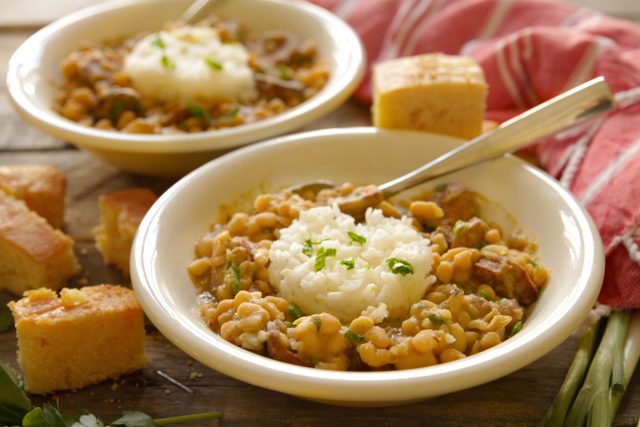 A local and regional dish that's almost as beloved as New Orleans Red Beans & Rice is South Louisiana-Style White Beans & Rice. Typically made with small, oval Navy beans, the trinity, and either smoked or andouille sausage, this quintessential dish is similar to the way many people prepare their red beans. But it's the creamy, quick-cooking Navy bean that really sets it apart and makes it perfect for mashing against the side of the pot. South Louisiana-Style White Beans & Rice are finished off by stirring in chopped fresh parsley and chopped green onions, and they might just give your red beans & rice a run for their money. Whip up a batch and give 'em a try. Interesting side note: Navy beans are also the standard varietal used in classic American baked beans.
Another southern favorite that features a fourth type of white bean is Dorothy's Delicious Baby Lima Beans. A simple, hearty recipe that simmers Baby Limas with chopped onion, garlic, butter, and ham, it makes a great main dish or side dish, depending on what you pair it with. Also called "butterbeans", you might guess that Baby Lima beans are small and creamy with a rich, buttery texture – and you'd be right.
It's perfectly ok to swap out one of these varieties for another in any of your favorite dishes – just keep in mind that their size and texture vary, as do their cooking times. If you had to pick just one — Great Northerns are probably the most versatile to use in any kind of recipe. That said, variety is the spice of life — so be sure to give them all a try.