Red Beans & Rice With a Side of "Anarchy" at Zingerman's Roadhouse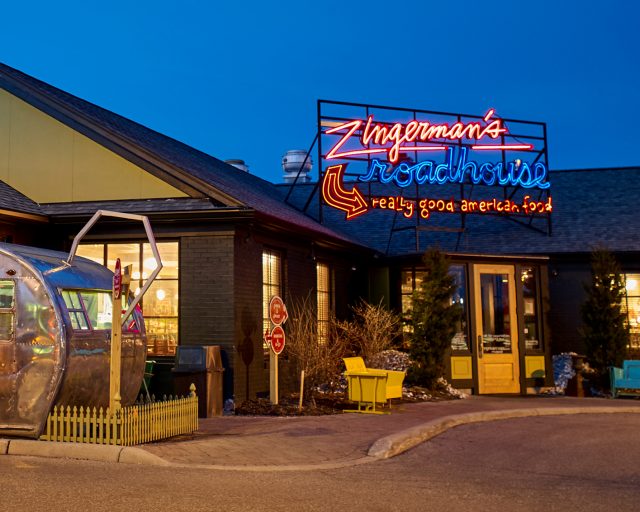 Zingerman's Brings the Fun and Flavor of Camellia Beans to Ann Arbor

Camellia Beans are in the house! Zingerman's Roadhouse, that is – and this is great news for mid-western foodies and anyone else who loves a delicious bowl of beans. The Roadhouse is known for seeking out great American food traditions and serving them up the old-fashioned way with authentic, carefully sourced ingredients and strong ties to their local community. It's part of a friendly, loosely connected empire of businesses in the Ann Arbor, Michigan, area that is presided over by co-founders Paul Saginaw and Ari Weinzweig, who started their first business (a delicatessen) in 1982 with just two goals: to make a great corned beef sandwich and to have a business with soul. Since then, they've been recognized for excellence by the likes of Bon Appetit magazine and the James Beard Foundation and have become internationally known for their business model. However, they still find time to serve up extra helpings of fun – and yes, plenty of soul – with every item on their menus.
Traditional Food With Soul
Walk into Zingerman's Roadhouse (or any Zingerman's business) and you get the feeling that the making-money part is just a means to the true goal: to gather people together in celebration of American culture and delicious, heart-warming food traditions. You'll meet people who know everything about the foods they make and serve, who'll want to explain it all to you, and who genuinely seem to enjoy their jobs. There's the original deli and mail order business, the Roadhouse restaurant, a full-service bakery, a creamery producing fine cheeses and gelato, a coffee company, a wedding cake company, a candy manufacturer, a farm, event venues, a cooking school, a worldwide food tour company, and even a business training program.  And with all of this focus on quality and authenticity, the South's beloved Camellia brand Beans are a perfect fit. They'll be found in a few dishes (using Camellia red kidney, pinto and black beans), including New Orleans–style red beans & rice, ancho beef chile and refried beans. Says Ari: "Those world-class Camellia red beans, simmered with a mess of smoked pork and spices, are super terrific! In a bit of a take-off on the British baked beans on toast, we've also been serving the red beans on toast too. Tremendously good!"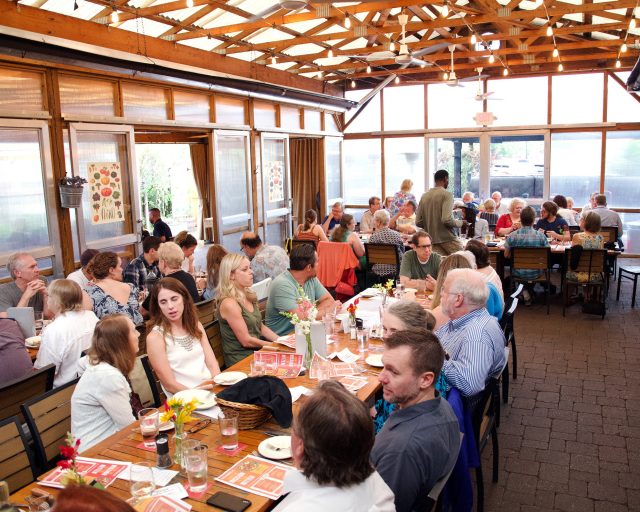 "No joke – you really can taste the difference"
Ari was introduced to to the superior flavor of Camellia Brand Beans by Chef Alon Shaya (of restaurants Saba in New Orleans and Safta in Denver). Says Ari, "I'm not sure what took us so long… Of course, all that's happened is that we've finally figured out what nearly everyone in New Orleans has known for ages. Camellia beans bring killer quality to the kitchen! No joke – you really can taste the difference. Camellia beans clearly taste better and have a creamier texture." 
About That Side of "Anarchy"…
Ari studied Russian history in college, focusing on the anarchists, and while he's a self-proclaimed "lapsed anarchist," he does like to shake up traditional business structures in order to promote entrepreneurial vigor, creativity and job satisfaction. His idea of anarchy is to run a business as a healthy, egalitarian community with plenty of room for critical thinking and questioning of rules and systems. And, it seems he's on to something: the Zingerman's Community of Businesses is now famous for its loose, "organic ecosystem" business structure, and Ari regularly coaches eager students of the system (which has been featured in Forbes and Fortune magazines) as yet another component of the many Zingerman's offerings. Inc.com recently named Ari among the Top 10 CEOs In The World (Ari is #2), citing Zingerman's unusual corporate structure and featuring Ari's favorite quote: "Beliefs underlie every single thing we do, both individually and organizationally. Beliefs are like the root system of our lives. In my metaphor, I started to look at organizational culture as the soil. Clearly the quality of the soil will have a huge impact on what's planted – new ideas or new people – in the organization." As it is for business, so it is for beans…
Coming Around to the Hayward Standard
When he's not encouraging "foodpreneurship" at home, Ari is traveling America and the world in search of traditional, high-quality foods to bring back to food-loving Zingerman's customers. He leaves no stone – and no bean – unturned in his search for the best. Upon discovering and tasting Camellia Brand Beans, he shared an epiphany of sorts on the subject of bean quality: "Can there be that much difference in a bean? The simple answer is 'absolutely.' And why not? Beans are just as much an agricultural product as any other produce that comes out of the ground. And you wouldn't even flinch if I told you that one variety of tomato was more flavorful than another… the same is true for beans." American bean farmers, of course, have known this for generations: the Hayward family, owners of Camellia Beans since 1923, demanded such high quality beans that their suppliers added a grade above the highest grade on the USDA's bean quality scale to use as a standard for setting aside their best beans for Camellia. To this day it's still called the Hayward Standard.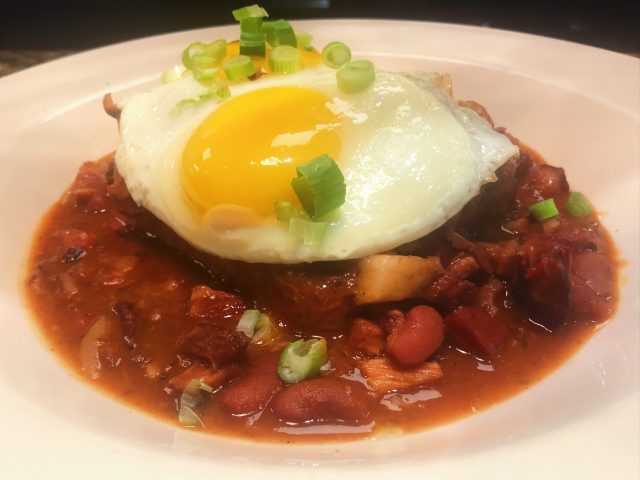 Get a Taste of Food with Soul
So stop by Zingerman's Roadhouse if you are in the Ann Arbor area to get a taste of some really good American food with soul – with an extra helping of red beans and rice.