The Red Bean Roadshow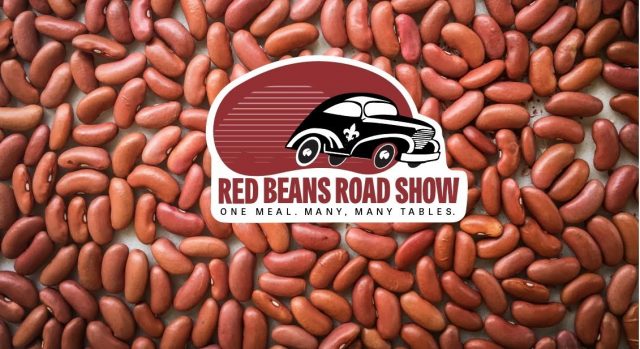 Welcome to the Red Bean Roadshow
It all started with a simple ritual that many Louisiana people take for granted — a simple meal of red beans and rice served to a table full of friends. A once-weekly chance to gather a group at the house to eat, drink and talk things out.
In New Orleans, traditionalists serve red kidney beans on Mondays, so when I was looking for a centerpiece for a weekly feast, the choice seemed pretty obvious. Since I'd inherited my grandmother's oversized kitchen table, I'd hone my large-format cooking skills and invite 10 friends over for dinner.
Simplicity was (and is) key. From the menu (my red beans, my grandfather's skillet cornbread) to the house rules (bring whatchawannadrink, no phones at the table, whiskey for dessert) to the structure (a loose 7:30 on Monday night, different crowd every week). Make everything simple enough and after 15 years, you've got a solid ritual.
Over the years, traveling friends asked if I'd come to do red beans in their town, and after a few trial runs, the Red Beans Road Show was born.
Now, we're going to be taking this table and ritual to a string of cities throughout the US, bringing the love of table, conversation and good food to far-flung friends and family. We'll bring you along on the road as we work with amazing chefs—friends kind enough to open their restaurants for a night of fun— and other folks at family tables.
It's a chance to take New Orleans to the far corners of the country and bring a spirit of the Louisiana table to the road.
We'll be keeping track of the story and hope you'll come along and enjoy it with us.
See you soon at the table…
Pableaux Johnson