Camellia's Iconic Red Kidney Beans to be Available on Food Lion Shelves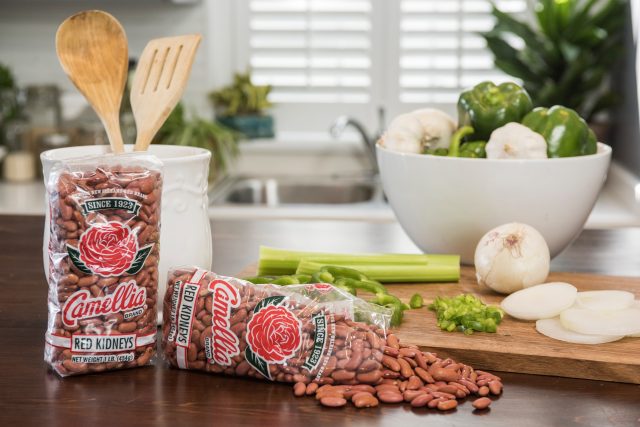 Camellia Brand beans, peas and lentils, is expanding the distribution of their best-selling, iconic Red Kidney Beans to Food Lion groceries.
New Bean Variety at Food Lion
The company's non-GMO certified, 100 percent U.S.-farmed red beans will accompany a variety of other Camellia Brand beans, peas and lentils on Food Lion shelves in more than 1,000 Food Lion stores by the end of May.
"The addition of beloved Red Kidney Beans to Food Lion stores is part of Camellia's ongoing effort to expand our versatile portfolio of products and bring quality goods to consumers across the United States," said Vince Hayward, fourth-generation owner and CEO of Camellia Brand. "In New Orleans, we love our red beans, and we are thrilled to be able to supply a product rich in tradition, nutrition and value that appeal to chefs and home cooks alike."
In addition to Camellia's Pinto Beans, Large Lima Beans and Blackeye Peas, more than 1,000 Food Lion locations throughout the Southeastern United States will begin carrying the brand's beloved Red Kidney Beans. Consumers in Delaware, Georgia, Kentucky, Maryland, North Carolina, Pennsylvania, South Carolina, Tennessee, Virginia and West Virginia will now be able to enjoy the bean the brand is best known for.
Premium Quality Beans
Established in New Orleans in 1923, Camellia distributes 19 varieties of premium dry beans, peas and lentils across much of the United States. In addition to Food Lion, other recent Camellia growth includes chainwide distribution at Tom Thumb, Albertsons, Winn-Dixie, and H-E-B. Walmart locations across the South, Piggly Wiggly stores in Alabama and independent grocers have also helped strengthen the brand's reach.
The popularity of New Orleans' iconic red beans and rice has made Camellia's red kidney bean the top-selling red bean in the country. Camellia Brand's beans, peas and lentils are cleaned six times and rank above USDA grade in quality and freshness, no soaking necessary. The family-owned company is dedicated to bringing people together through hearty, economical meals created with their premium products.