Leni's Cafe: An Old-School Diner With Time-Tested Red Beans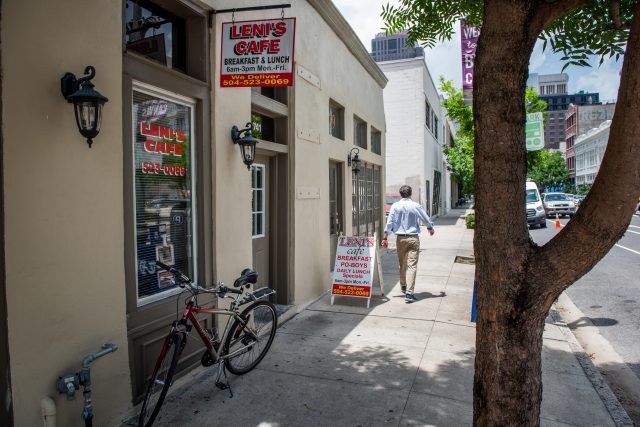 Keeping New Orleanians Well Fed Since WW II
Leni's Cafe is like going home, a place where you will find comfort food just like what your mom or grandmother — and let's not forget dad and grandfather — made.
From a grilled cheese to a cheeseburger, omelet to egg sandwich, and red beans to white beans, this Baronne Street diner's plate breakfasts and lunches have been keeping New Orleanians well fed since at least World War II.
Since 1978, the Warehouse District restaurant has been owned by Pete Patselikos.
He is, however, not Leni. That would be a previous owner (circa early 1960s), Leni Kampitsis; Leni is short for Eleni, a Greek name, and Greece is the country from which Patselikos hails.
"After the purchase, I continued what she had created," says Patselikos, talking about the menu, which at its heart is American Greek diner food with New Orleans dishes.
That includes red and white beans.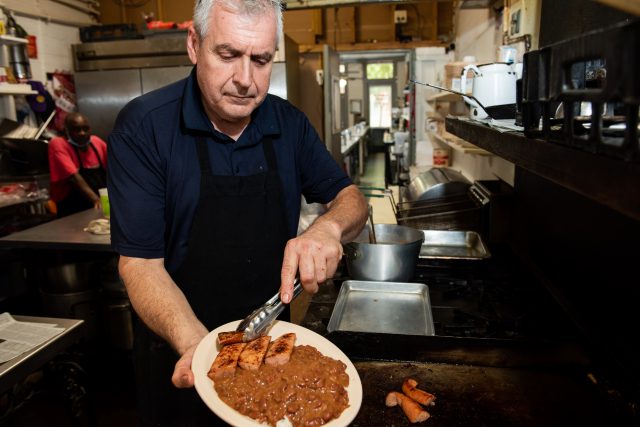 The Secrets to Leni's Red Beans
Patselikos claims there is no real secret to his red beans — "cook the red beans, put in the right seasoning" — but as you talk to him more, a few key elements pop out.
"We don't soak the red beans," he says, adding that people often soak them because of the quality. That's not an issue at Leni's because the restaurant uses Camellia Beans.
"Start by putting the beans in cold water, let them boil," says Patselikos, "then put in the seasonings including pepper and celery, as well as sausage and ham."
And don't forget to add tomato paste to give it some color, Patselikos advises, sharing that butter is also added.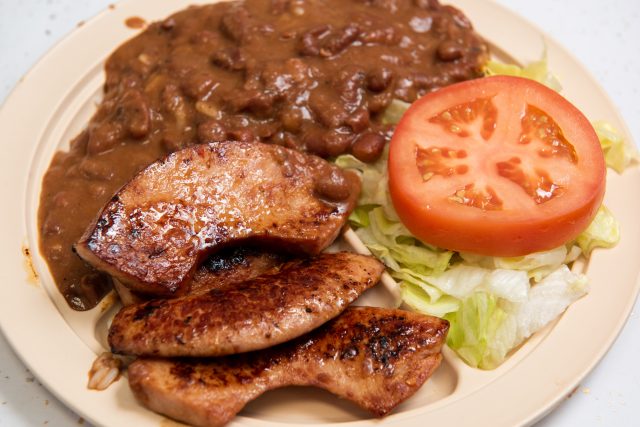 Only on Mondays
This process starts sometime between 5:30 – 6 am, and the red beans are done by 9:30 am, when they are creamy.
"We make them only on Mondays," says Patselikos.
"Very traditional," Patselikos' wife Despina Patselikos says, referring to the New Orleans' custom of making red beans and rice on Mondays. The origins of the Monday tradition can be traced back about 100 years to when women would simmer the beans on a stove during the day while they did the wash.
Customers can get the red beans and rice as is or with "Whatever you want that's on the menu … it's usually with smoked sausage. Some order a pork chop. A lot of people like to have it with fried shrimp," says Patselikos.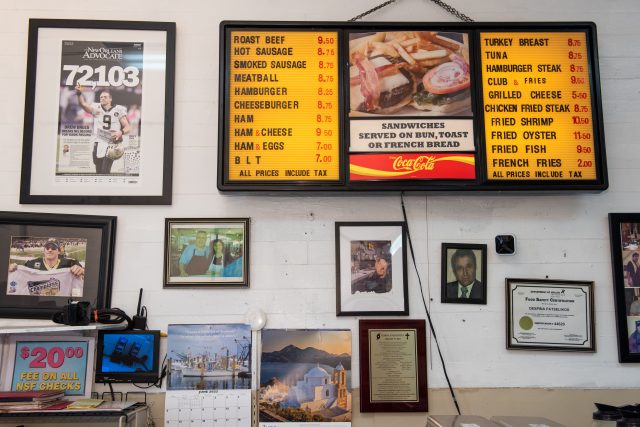 #WhiteBeanWednesday
Then there is Leni's white beans and rice, only served on Wednesdays. Instead of using Great Northern Beans, the restaurant uses Camellia's Large Limas.
Why?
"That's what they were making 45 years ago," says Patselikos, who says he is continuing the legacy of the previous owners, such as Leni.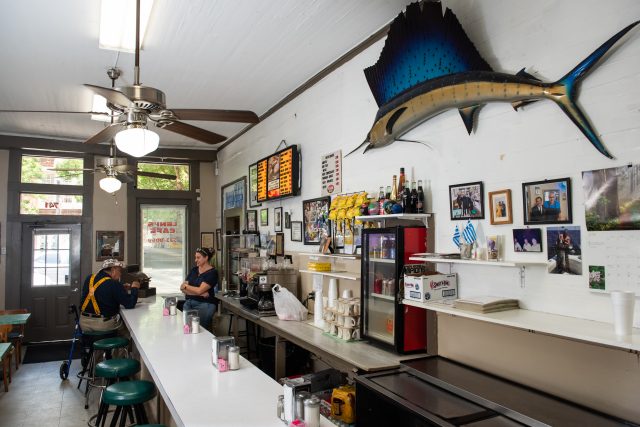 Classic & Time-Tested
And for a long time, Greeks have owned the restaurant. Before the current owners, there were Pete G. Michailakis and Gus Michailakis during the late 1960s and 1970s (they were either the same person or related to each other), and prior to that, Leni Kampitsis. A newspaper article from 1941 shows Margaret Wellbat — who may or may not have been Greek — owned the restaurant and that she was fleeced out of $15 by a Robert E. Byrd pretending to be in the army.
During the 1920s, the space was home to Monarch Sheet Metal Works and around World War I, it housed Murray Welding and Metal Works.
Now in 2022, there is no denying that when a customer walks into Leni's Cafe, they will be served time-tested classic New Orleans dishes — such as red beans or white beans and rice — Leni's style.
Leni's Café, 741 Baronne St., 504.523.0069; Hours, Mon.-Fri. 6 a.m. – 2:30 p.m.