Nice Guys Lives Up To Its Name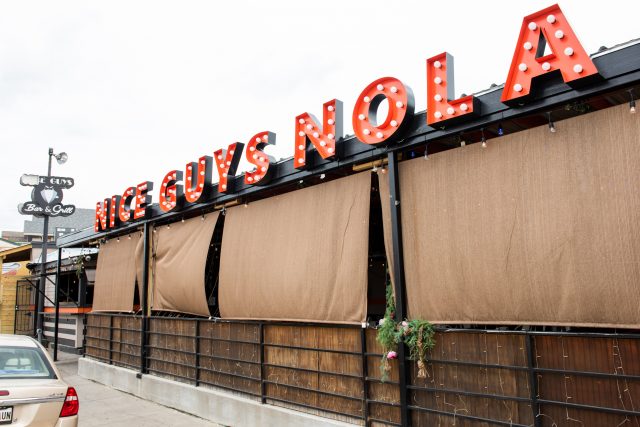 Opening During the Pandemic
Opening a restaurant is always a risk, and Allison and Glenn Charles took on an even greater one when opening Nice Guys in June 2020 during the COVID-19 pandemic.
But the duo – natives of New Orleans – had a dream, a plan, and were determined to move forward.
They haven't looked back.
The restaurant took off, so much so that the Charleses are in the process of expanding Nice Guys into a former Japanese restaurant that was next door and renovating a Canal Street space as a second location.

The Secrets to Their Success
What could be the restaurant's secrets to success? The Charleses' savvy business sense: they took a long-empty building on Earhart Boulevard and renovated it into a place that is welcoming and casually chic.
The not-so-secret-secrets are Chef Fred Andrews and the menu, featuring classic yet innovative dishes that New Orleanians know and love. The restaurant's tagline is "New Orleans food with a twist!"
A great example would be the red beans and rice.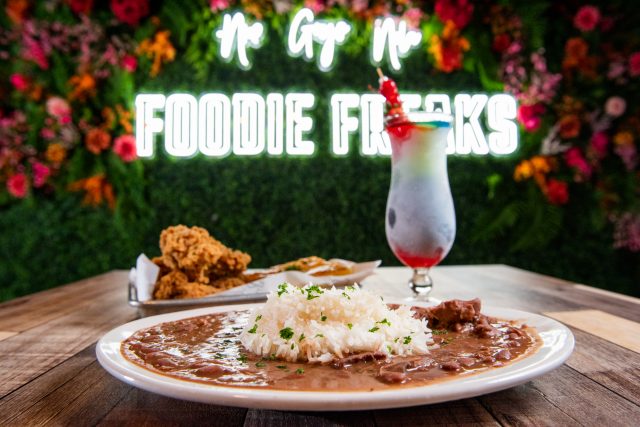 Andrews boils smoked turkey legs in a seafood boil, such as crab, before adding them to Camellia Red Kidney Beans — which he doesn't soak — during the cooking process.
He then adds the "trinity" — onion, celery, bell pepper — plus garlic, red pepper, salt, pepper, and pickled ham, and a "whole list of secret ingredients," he says.
Andrews cooks the red beans and rice the day before serving, so the flavors are enhanced overnight.
The restaurant serves red beans and rice on Saturday, Sunday, and Monday, and "we always sell out each day," says Glenn Charles. "People love it, and I think it's because of the smoked turkey meat that we use." (And whatever the secret ingredients are!)

An Original Take on Traditional Dishes
What else do the restaurant's customers love? The menu's original takes on traditional dishes. Shrimp and grits is now SLG (shrimp, lobster, and grits) and French fries are Earhart Attack Fries – a combination of marinated chicken, hot sausage, smoked sausage, bacon, jalapeños, and seasoned fries topped with crawfish cheese sauce and a fried egg. And then there are chargrilled oyster options, including the Oysters Rockefeller version.
Even snowballs get a special twist with little bottles of alcohol flipped into the icy mixture, while daiquiris get their own enhancements of fruit and more.
Allison Charles points out that the Wednesday special of the seafood hot box features a combination of seafood rice with potatoes, sausage, and corn boiled in crab boil, and is finished with Nice Guys' garlic butter and the seafood of your choice (though some people like to add turkey legs).

Nice Guys Finish First
It's no wonder that online reviews for the restaurant are raves and often include kudos to the wait staff.
About their success, Allison Charles says, "We were blessed, really blessed."
It's no longer a secret that Nice Guys do finish first.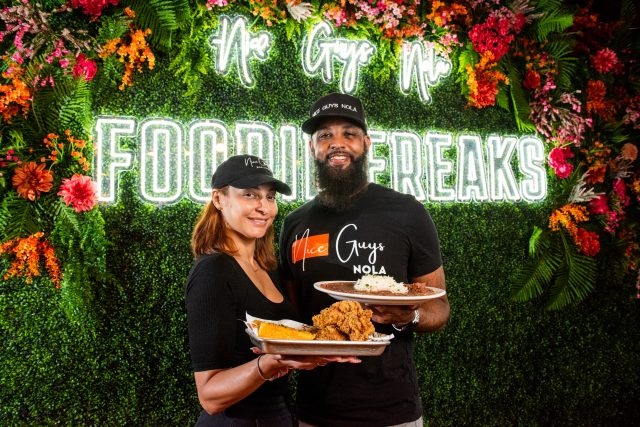 Nice Guys Nola, 7910 Earhart Blvd. NOLA 70125, (504) 302-2404, https://www.niceguysnola.com/