Pableaux Johnson's Red Beans Road Show Heads to D.C.!
Get your tickets now to "pass a good time" Louisiana style with Pableaux Johnson at his next Red Beans Road Show Pop-up Supper at Johnny's Half Shell in Washington, D.C. Pableaux serves a traditional Louisiana Monday-night meal of Red Beans and Rice – inviting diners to break cornbread and make memories with friends and strangers alike. And it's for a good cause! A portion of the evening's proceeds support a great local charity.

"When you sit around Johnson's table… you're not supposed to fiddle with your phone. You talk. You meet people. You drink. You eat. You remember what it's like to connect with strangers over a meal." –  The Washington Post
RED BEANS ROAD SHOW POP-UP SUPPER: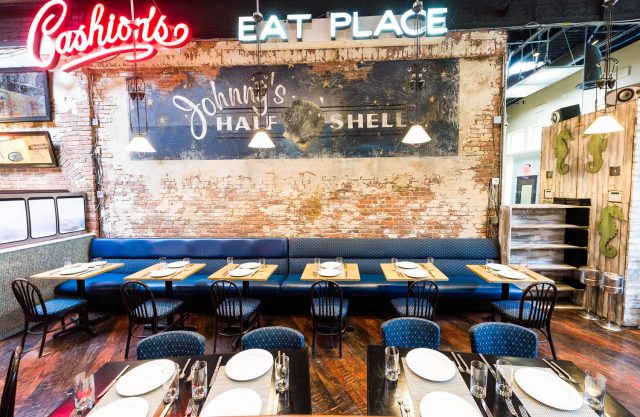 August 27  – Johnny's Half Shell, Adams Morgan, N.W. Washington D.C.   GET TICKETS    
On August 27, 2019, Pableaux Johnson will bring his Monday-night New Orleans tradition back to its home in D.C. at Johnny's Half Shell. He'll be collaborating with local Chef Ann Cashion for a one-night-only, New Orleans-style gastronomic gathering. The family-style feast commences at 6:30 p.m., with the sit-down, 3-course feast beginning at 7:00 p.m.
Tickets for the Red Beans Roadshow at Johnny's Half Shell are available for $60++ per person, and include a home-style, three-course meal, featuring an appetizer of Deviled Eggs followed by Red Beans and Rice, Cornbread, and a dessert surprise whipped up by Guest Chef David Guas of Arlington's Bayou Bakery. Wine and beer are included. Vegan and vegetarian options are available, upon request. Seating is limited. Purchase tickets in advance online here.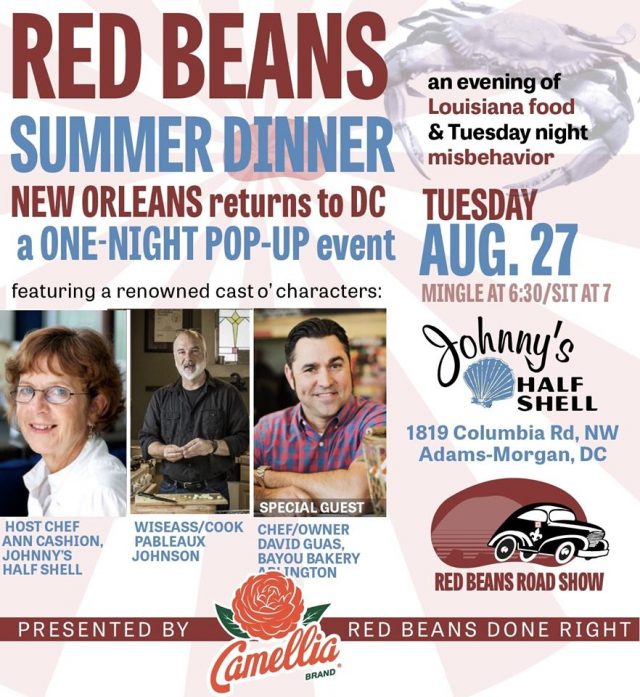 Hungry for more details? Here's everything else you need to know about the Red Beans Road Show:
Good, Simple Food & New Friends
Louisiana food writer, photographer and "general n'er-do-well" Pableaux Johnson meets up with local restaurant chefs in each town or city he visits, to host an informal, family-style feast featuring "good, simple food, camaraderie and appropriate misbehavior." 
Pableaux Is a Hoot!
Buy your tickets and show up to eat, drink and shoot the breeze with culinary and culture enthusiasts. As ringleader and organizer of the shenanigans, Pableaux gives a short presentation on Louisiana foodways that will leave you hankering for all things Louisiana, and then it's a fun night of breaking bread (Pableaux's grandpa's skillet cornbread, that is), eating down-home, delicious food and drinking a cold beer with a roomful of friendly strangers. 
Local Chefs Are in on It
Pableaux cooks his signature Red Beans & Rice made with Camellia Brand Red Kidney Beans, and his local chef partners serve up a simple starter (like deviled eggs or hand pies) and a dessert (like bread pudding or homemade pie).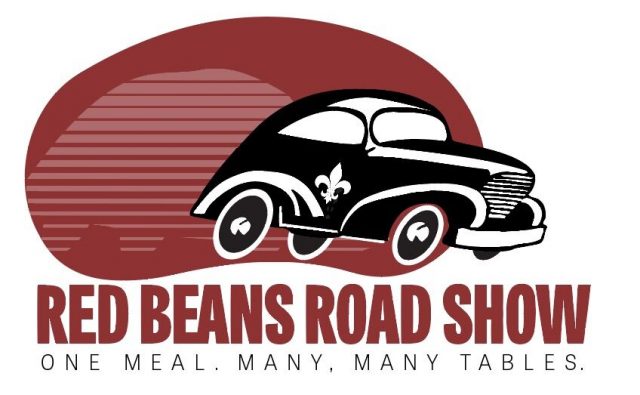 '