Red Beans Just How You Like 'Em at Hurst Restaurant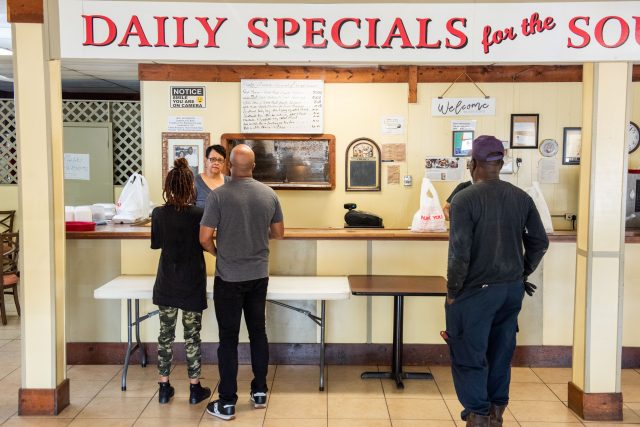 It's just about 11:45 a.m., and Hurst Restaurant and Seafood already has people walking in. "Hey Carolyn; hey sweetheart," Lisa Hurst says with a comforting familiarity to the two customers. Lanell Lumar, who has worked at the restaurant for nine years, joins in with "How you doing Bruce," and already knows he is picking up his standard order of a hot sausage po-boy. It's this bonhomie combined with the homemade cuisine that brings happy customers back time and time again.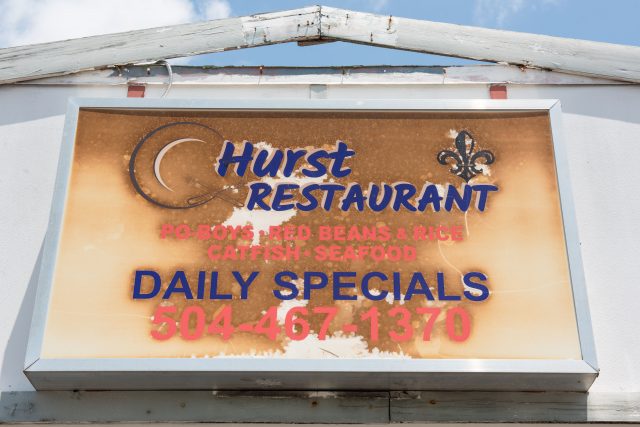 Just a little thing in Kenner
"It was really just a little thing they had back when they started," says Keenan Hurst about his grandparents, Katherine and LJ Hurst. In 1939, they founded LJ's Restaurant and Lounge in Kenner, near where the restaurant is now. "They were selling liquor and plate food, and then it just picked up," says Keenan. The restaurant changed its name to Hurst Chicken Shack in 1946, and then evolved into Hurst's Restaurant and Seafood at its current location on Airline Drive, near Williams Boulevard and the Louis Armstrong New Orleans International Airport.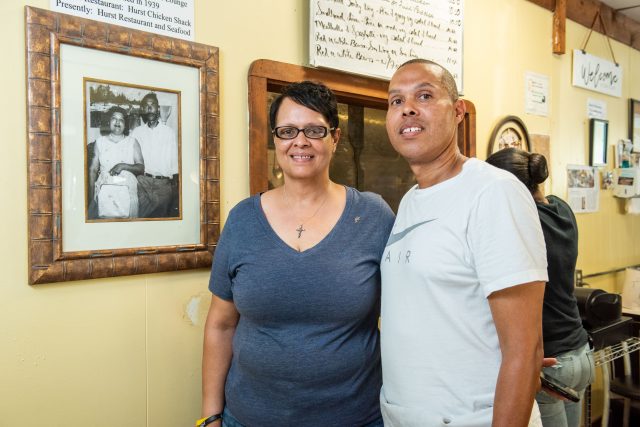 Keepers of the Culinary Flame
Keenan joined the restaurant in 1998, and his sister Lisa, who runs the front of house, has been there slightly longer – 27 years. The duo runs the restaurant for their parents, Marilyn and Felton Hurst Sr., who will pop in occasionally. Felton received the Southern Foodways Alliance's 2019 Ruth Fertel Keeper of the Flame Award, given to an "unsung hero or heroine, a foodways tradition bearer of note," says the alliance website.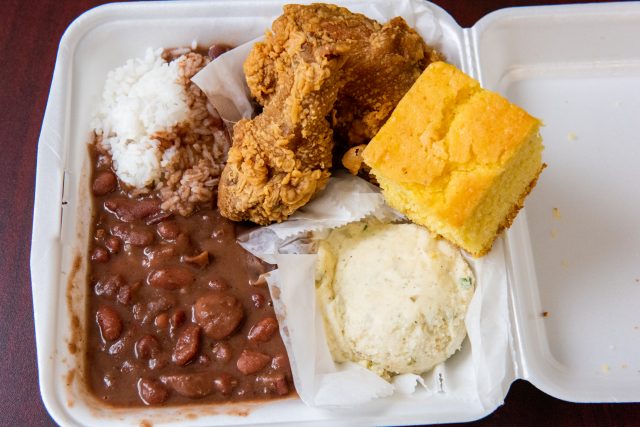 Red beans the way you like it
The restaurant's most popular dish is red beans and rice. "We make our red beans and rice the same way she cooked it," says Keenan, talking about his grandmother. And like his grandmother before him, Keenan uses Camellia Beans, continuing an 83-year family tradition. Lisa adds, "Camellia is all we've ever done. It would be a waste of time to use anything else." The restaurant serves red beans every day of the week, with an addition of Camellia white beans on Thursdays only.
Lisa says she has customers who come in Tuesday through Friday to just eat the red beans and rice. The regulars, who include a few "who have been around since my grandmother," says Keenan, like to customize what they want based on what is served with it each day, or what the daily special is.
For example, some just want the red beans, no rice, while others want the traditional combination. Or, the red beans (with or without rice) can be served with fried catfish (the most popular request), smothered or fried chicken, fried or smothered pork chops, fried sausage, even fried shrimp, and smothered barbecue ribs. Keenan said some customers even want the red beans but with the rice covered with whatever gravy was made that day.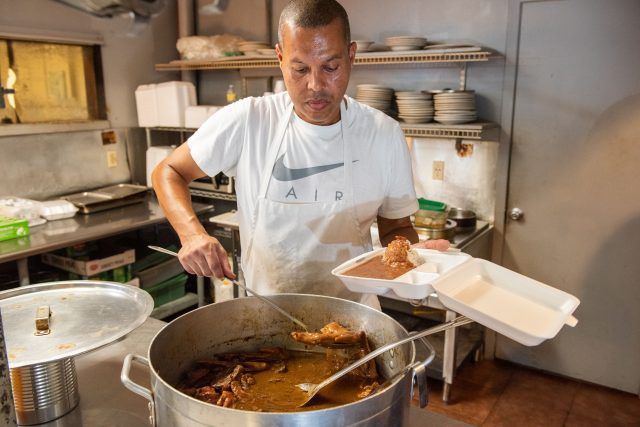 To soak or not to soak
Keenan and his crew cook 16 pounds of red beans each day. He uses the trinity — celery, onions and bell pepper — and sautés with "our seasoning and some bacon grease." He then adds pickled pork rib tips and tails. What he doesn't do is soak the red beans. "We never did," Keenan says.
Soaked or not, the red beans at Hurst Restaurant are not to be missed!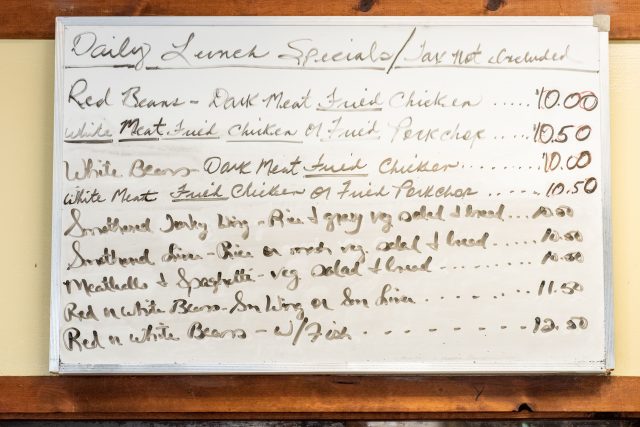 Hurst Restaurant and Seafood, 2152 Airline Dr., Kenner, (504) 467-1370. Hours: Tues.-Thurs., 11 a.m.- 6 p.m., Fri. and Sat., 11 a.m.-7 p.m. Cash only.