Outdoor Mardi Gras Party: Making Red Beans & Rice to Feed a Crowd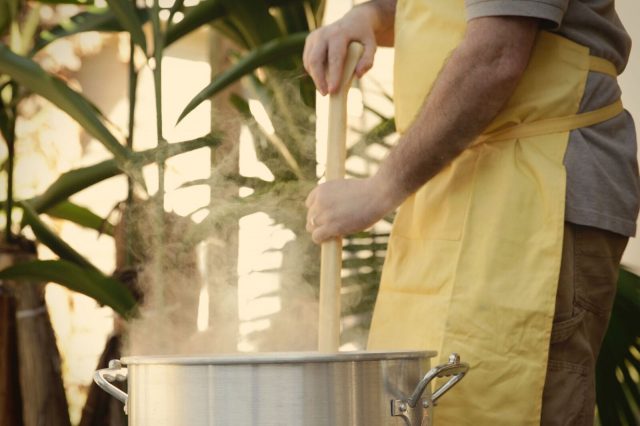 How to Make Red Beans & Rice to Feed 50
Serving up red beans and rice is a beloved Monday tradition, but it's also a great way to feed a crowd at an outdoor Mardi Gras party. Whether you live on or near a parade route — or just love to celebrate Carnival wherever you are — big pot cooking in your backyard is the best way to whip up a large batch of red beans & rice that'll feed a ton of hungry people.
Believe it or not, you use the same ingredients you regularly use, just in larger quantities and in a bigger cooking vessel. You'll need a 50-qt. (or larger) seafood boil pot, a burner, propane and a wooden paddle. Plus a few hours to add the ingredients, bring it all to a boil, and simmer till tender. With a keg nearby and the sound of marching bands in the distance, it's a great way to spend an afternoon during Mardi Gras season.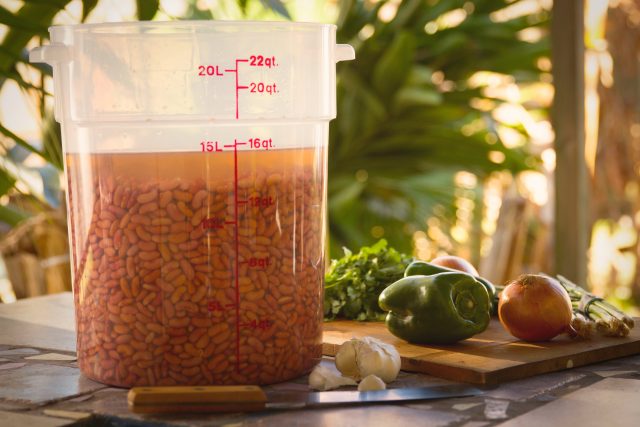 The key to successful outdoor cooking is all in the preparation. Soaking 8 pounds of red beans is no small thing, so find the biggest food-safe containers you have, or invest in a large plastic bucket (easily found at restaurant supply or home improvement stores) that the entire batch can fit in.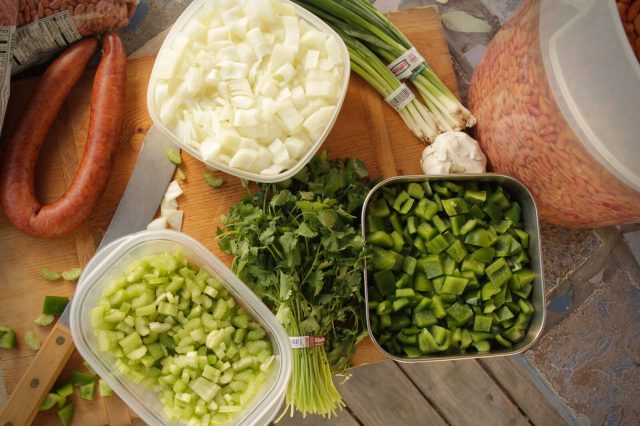 The night before, in addition to soaking the red beans, dice the vegetables, mince the garlic and slice the Andouille sausage. To make the cooking process easier, store everything in containers so they're ready to go.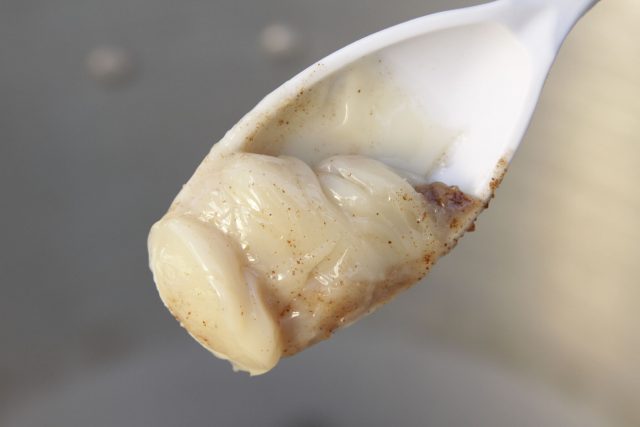 You'll also want to render the bacon fat the night before, by cooking a 1/2 pound of bacon in a skillet. (Cooking bacon slowly over low heat will provide you with a higher yield of bacon fat.) Remove bacon from skillet, carefully pour the bacon grease into a non-plastic jar, and store in the fridge. It will solidify overnight, making it easy to scoop out the next day and add to the pot.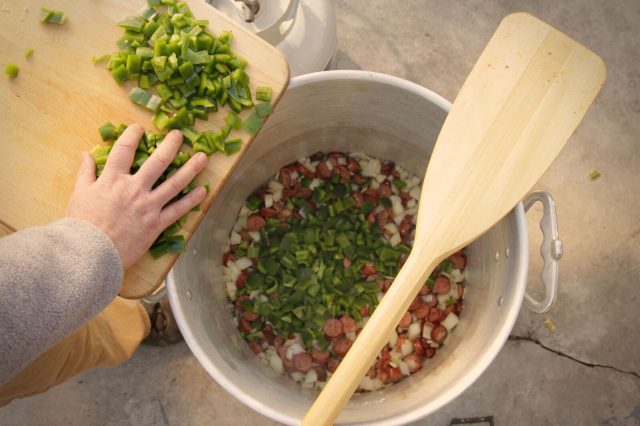 First, the sausage is browned in bacon fat, and then the vegetables get added.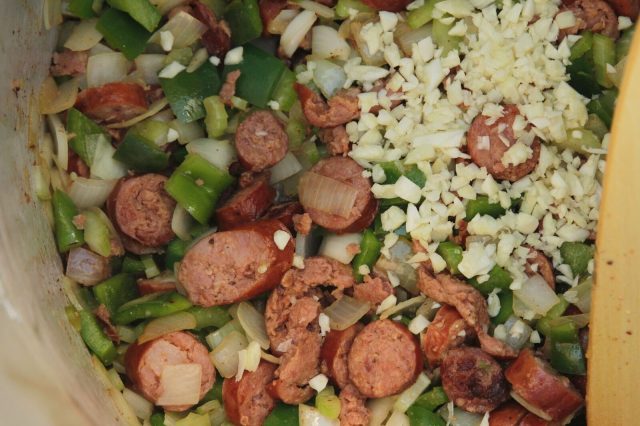 Freshly minced garlic. Mmmm.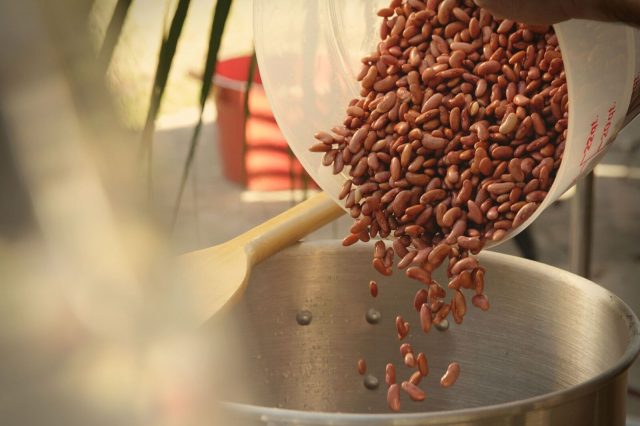 Two gallons of water and soaked red beans are added to the pot, along with seasonings.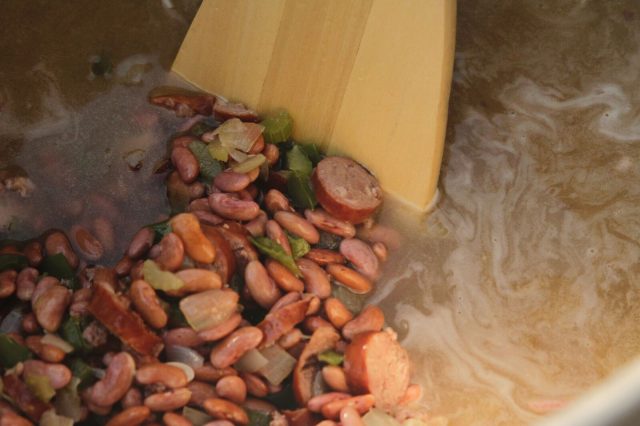 Raising the heat to medium-high allows the pot to come to a boil. (This could take 30 minutes or so, depending on the heat conductivity of your pot.)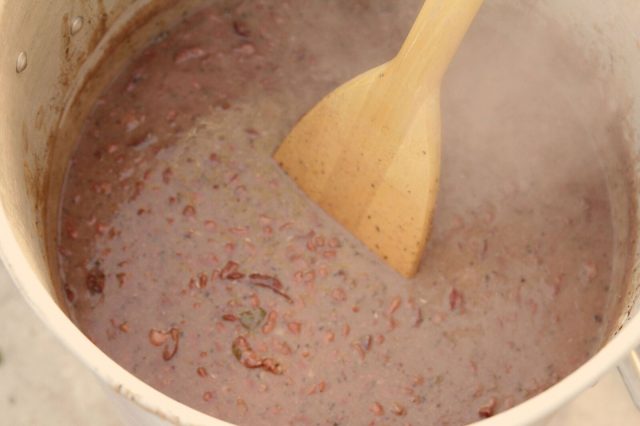 Once the beans come to a boil, reduce heat, cover and simmer on low for 2 hours or until the red beans are tender, stirring occasionally. Smash some against the side of the pot for added creaminess.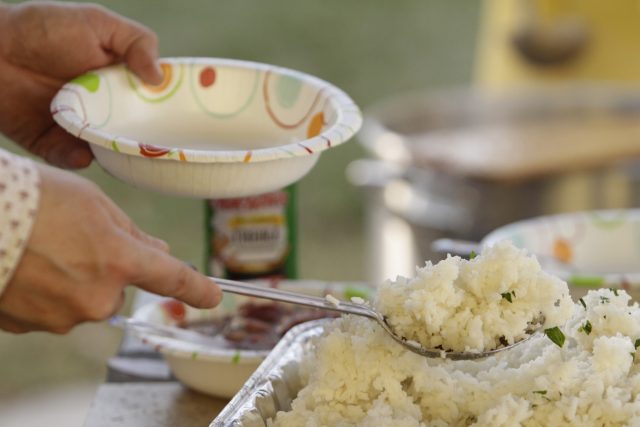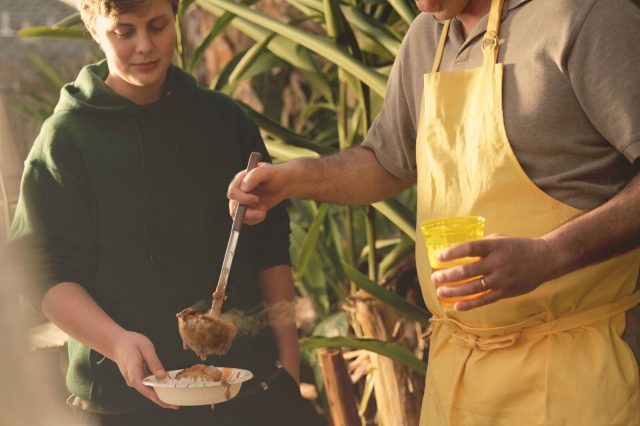 Hanging out with friends and family on a parade-filled afternoon is a quintessential New Orleans experience. And by adding a big pot of creamy red beans and hot cooked rice to the celebration, you'll keep 'em coming back for more.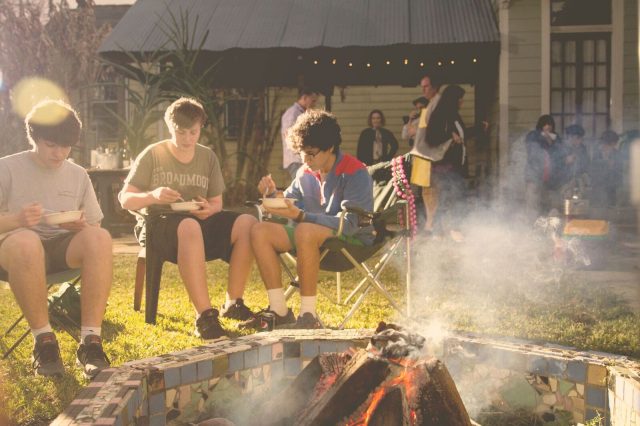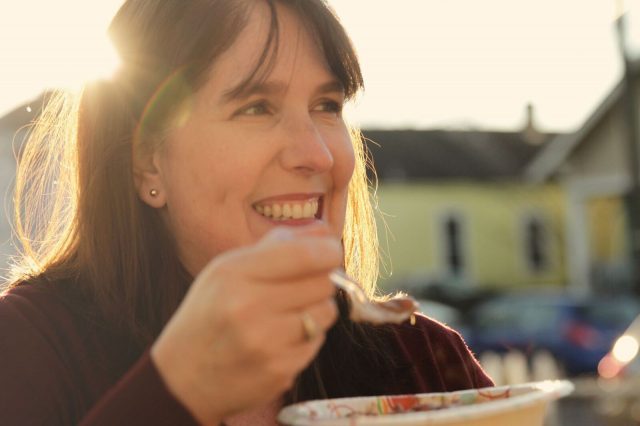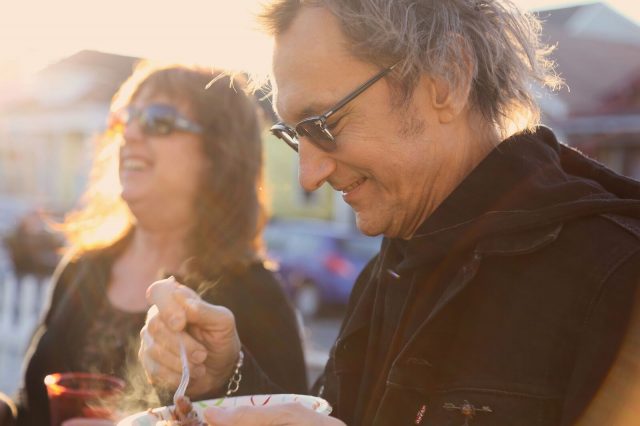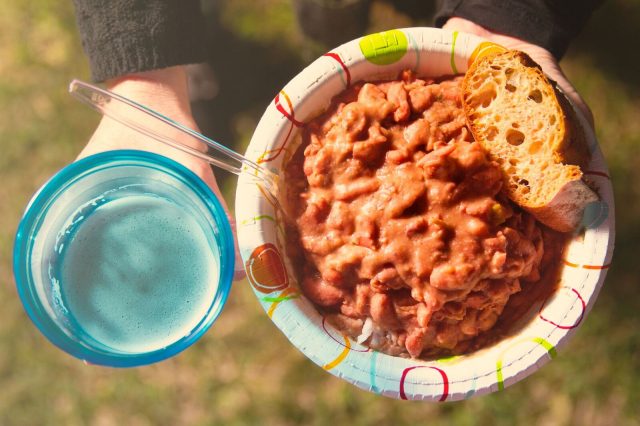 It's exactly the kind of popular, hearty dish that keeps a Mardi Gras party going, providing sustenance for a hard day's work of catching beads and drinking beer.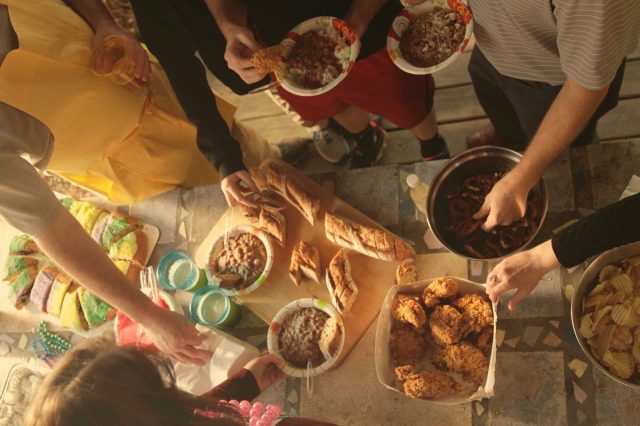 Be sure to round out your party spread with bowls of chips, a couple of boxes of your favorite store-bought fried chicken, and a big, ooey gooey king cake. Now, that's a Mardi Gras party!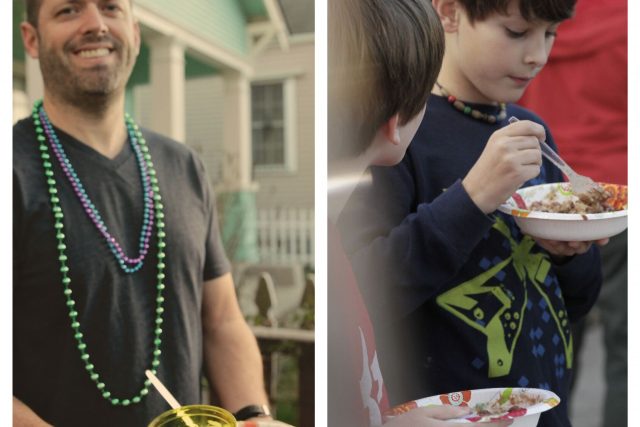 8 lbs. Camellia Brand Red Kidney Beans
1/4 cup bacon fat
5 lbs. Andouille sausage, sliced into 1-inch discs
6 yellow onions, diced
4 green bell peppers, diced
6 stalks of celery, diced
6 cloves garlic, minced
5 bay leaves
1 (1-ounce) container white pepper
1 (.7-ounce) container dried thyme
2 bunches green onions, chopped
1 cup fresh parsley
2 gallons of water
hot sauce, salt and pepper and hot cooked white rice (see rice recipe below)
Soak the red beans overnight. The next day, drain and rinse the beans thoroughly.
Put a 50-qt. seafood boil pot (without the steamer basket) on the burner, and use propane to bring it to medium heat. Add the bacon fat. Once the bacon fat is melted, add the 5 pounds of sausage to the pot and brown.
Once the sausage has started to brown, add the onions, green bell peppers, celery and garlic, and keep stirring with the wooden paddle until the onions are tender and translucent. Carefully add the 2 gallons of water to the pot along with the red beans, bay leaves, white pepper and dried thyme. Raise the heat to medium-high, allowing the pot to come to a boil. (This could take 30 minutes or so, depending on the heat conductivity of your pot.)
Once the red beans are at a boil, reduce heat and cover; simmer on low for 2 hours or until the red beans are tender, stirring occasionally. Once the beans are tender, smash some against the side of the pot for added creaminess. Remove bay leaves.
Before serving, stir in the chopped green onions and fresh parsley.
PRO TIP: When cooking in a big pot over a centered, narrow heating element, you need a utensil with a flat head (like a wooden paddle) that lets you scrape the bottom of the pot as you cook, so that it doesn't burn. If the sausage and vegetables start to stick while cooking, add more bacon fat or a few glugs of olive oil.
PRO TIP:  If there's too much liquid in the pot, raise the heat back up to a rolling boil to burn off some of the liquid. After letting the pot boil for 10-15 minutes, reduce heat, and let simmer for 20 minutes.
PRO TIP: To make it a memorable Mardi Gras experience, add a bottle of beer to the pot when you add the red beans.  The yeast in the beer will help thicken the pot and give the beans a unique flavor.
Serves up to 50 people.
15 cups of white rice, divided
30 cups of hot water, divided
8 tsp salt, divided
1/4 cup butter, divided
2 (9×13) aluminum pans
aluminum foil
Preheat oven to 350 degrees. Pour half of the hot water into each of the two 9×13 aluminum pans along with half of the rice, salt and butter. Tightly wrap each aluminum pan with the aluminum foil.
Place both pans in the oven for 45 minutes. Remove and let rice sit for at least 10 minutes, untouched before checking. Fluff rice with a fork. Reseal with aluminum foil and bring outside to serve with cooked red beans.
PRO TIP: Give yourself about an hour to prepare and cook the rice. Bring outside to serve with the red beans.
Recipes by Eric Olsson