There's No Place Like Joey K's: Making New Fans, While Keeping Regulars Happy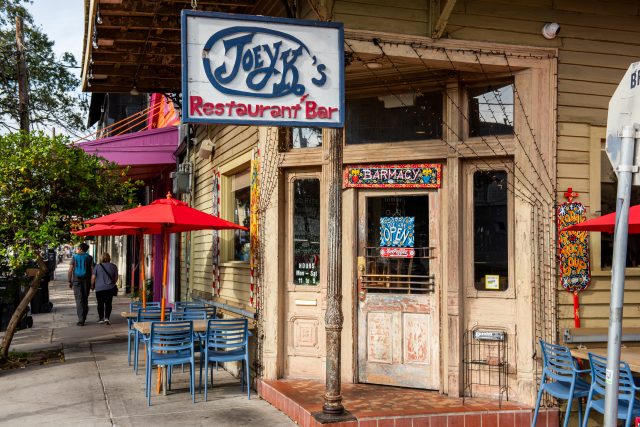 It's in New Orleans' neighborhood restaurants where you'll find the heart and soul of the city's cuisine.
Since it opened in the 1970s, Joey K's Restaurant and Bar has been keeping Uptown well-fed, with Southern and New Orleans dishes that have been on the menu since day one.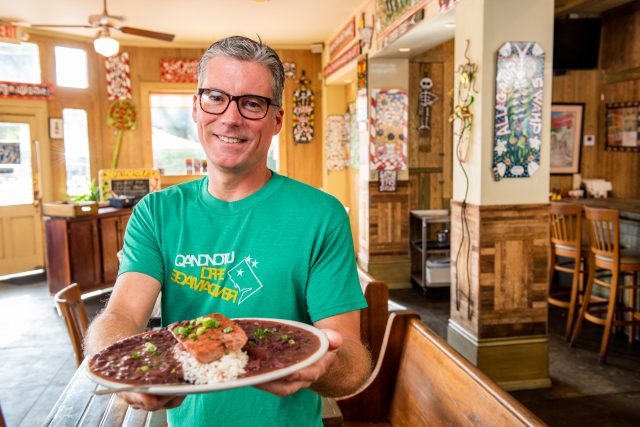 Always on the Menu
One such traditional New Orleans dish that has always been on the menu is the red beans and rice.
"I've never seen an actual recipe written down," says co-owner Tommy Spain.
The chefs are still using the same recipe, but each has their own flourishes. And while the base is the same, what you get "… really depends on who's making it, to be honest with you," Spain adds.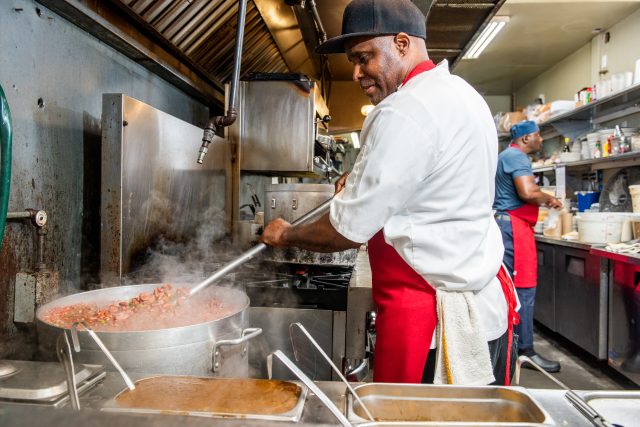 Chef Weston Banks has been here for five years with a short break in between. The other chef is Dexter Johnson, who has been cooking at Joey K's for 17 years.
"It's a mixture of both of them," says Banks, referring to the restaurant recipe and his own. Banks learned his craft at home and while working at other restaurants around town.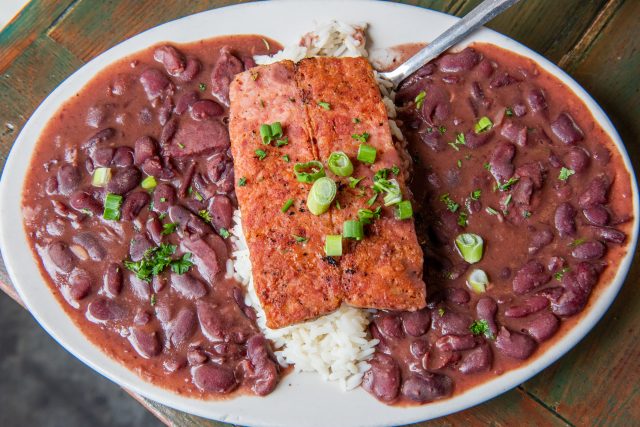 How Joey K's Cooks Red Beans
There are a few constants; among them, using Camellia Beans and not soaking.
"We just put them in the pot, add water, our spices, let them cook," says Banks. "Once we let them cook, we add smoked sausage and seasoning, onion, bell pepper, and a ham base."
The dish is available every day as a main or side dish, and while it doesn't always sell out, it is a best seller.
Why do customers like their red beans and rice? "They are the right amount of firmness, which I think comes from not pre-soaking the beans," says Spain. "The other thing people have a tendency to do is to over-salt them, and they get too soft. And, we don't season so much that it hides the taste."
The restaurant is a regular stop for the New Orleans Secrets Tours' Magazine Street Foodie Tour. Tour co-owner Mark Aspiazu likes Magazine Street because it is walkable and has good restaurants for stopping and sampling the food.
"It's one of my favorite places to eat," says Aspiazu about Joey K's.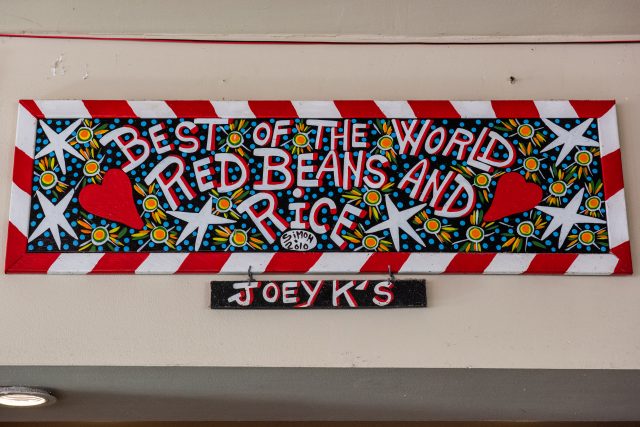 The red beans are "cooked perfectly, scream authenticity, and are creamy and delicious," he says. "I can get red beans and rice anywhere, but not these, which are the best in town."
"How could I not bring guests here?"
In fact, the popularity of Joey K's red beans was celebrated when the restaurant was one of the final four competitors in the inaugural Bean Madness tournament (created and organized by the Red Beans Parade). 64 New Orleans restaurants and chefs were pitted against one another to see who makes the city's best red beans.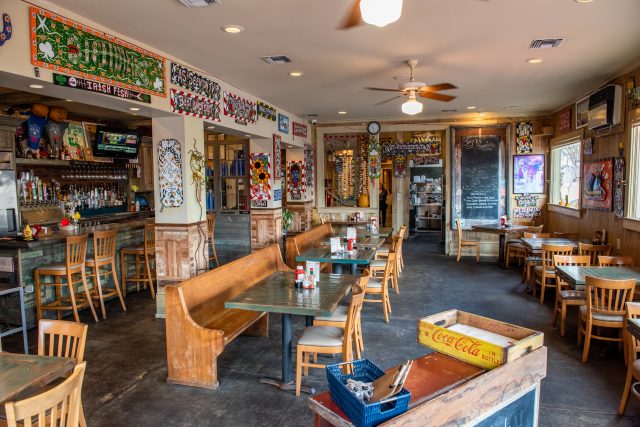 From the Beginning to Present Day
While Joey K's was founded in the 1970s, it was originally one block away and called Tony's. It was owned by Joey K's mother, and passed on to him when she passed away in the late '70s. He then moved the restaurant to its current location and named it after his daughter Joey Kay, later shortening it to Joey K's. In the late 1980s, Cindy and Sam Farnet bought the business, and more recently, Spain and his wife purchased a portion of it.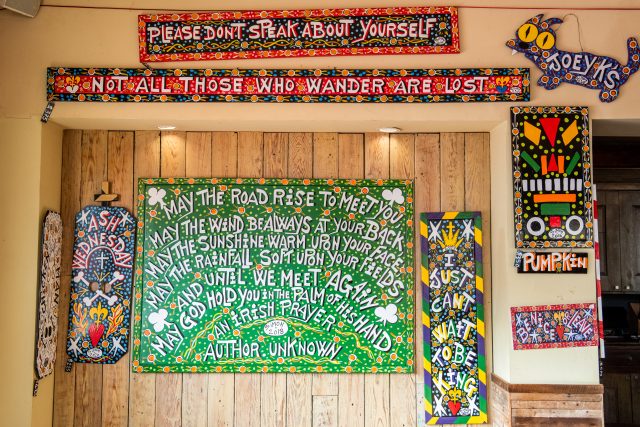 Spain pulls out an original menu from the late 1980s to compare it to one from 2022. There are menu items that are now long gone, but the classic Joey K's offerings remain, including red beans and rice, white beans and pork chop, beef brisket, chicken cordon bleu, and the "All You Can Eat Catfish" Friday special. Prices, alas, have changed: red beans and rice was once $4.25, and today it is $11.95.
What hasn't changed is what brought people here in the first place – the food.
In fact, Spain admits he eats the red beans and rice every day, maybe even twice a day!
Joey K's Restaurant and Bar, 3001 Magazine St., (504) 891-0997; joeyksrestaurant.com; on Instagram; Mon.-Sat. 11 a.m.-9 p.m