Pickled Pig Tips, Red Beans, and RollingWithMelia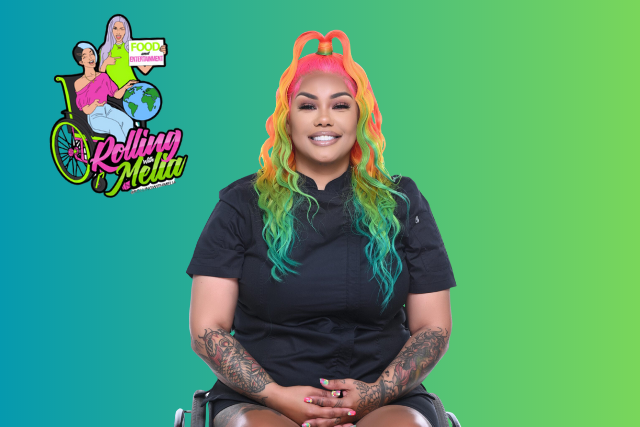 Sharing tips and tricks for her favorite New Orleans dishes from her custom pink wheelchair, Amelia Labeaud is a fun-loving New Orleans native raised in the 7th ward who has always had a passion for her city's food and culture.
Not long ago, her viral video for red beans and rice — made with pickled pig tips and Camellia Brand Creole Red Bean Seasoning — got people talking. "What are pickled pig tips and where do you get them?" commenters asked.
Pickled Tips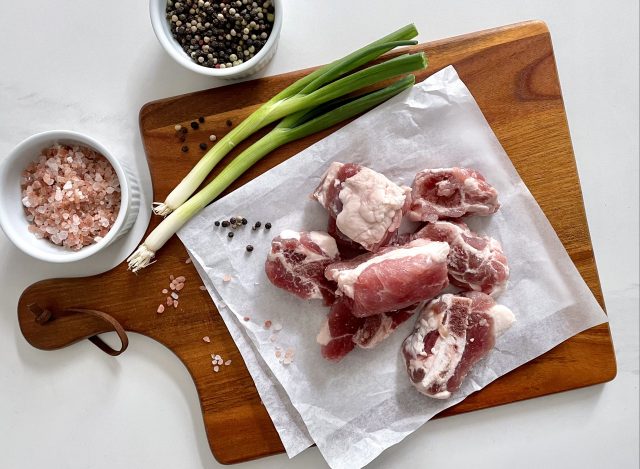 Popular in the South and especially among Louisiana cooks, pig tips are the meaty chunks from the underside of spare ribs that contain cartilage but no bone. When a rack is trimmed to make ribs, the boneless strip of meaty rib ends (or tips) remains. A form of pickled pork, pickled tips are inexpensive and used as a flavoring agent in many iconic Southern dishes such as red, white and lima beans, including all manner of stewed vegetables. And you can buy them packaged at many grocery stores and butcher shops.
Amelia, (who goes by 'Melia') loves using pickled tips and cooking them low and slow in dishes from red beans to cabbage to greens. "I think they give a really good, buttery, salty taste. It gives the food really good flavor," she says. Check out her recipe for Red Beans with Pickled Pig Tips.
An Adventure on TikTok
Melia's adventure on TikTok started a few years back, when her daughter pleaded, "Mom, let's get on this TikTok trend called 'things New Orleans people see'." So for kicks, they created a New Orleans-themed video, and the next day, her daughter exclaimed, "Mom, it's gone viral!"
"You know, kids get excited about every little thing, so I kind of brushed it off," says Melia. But when she looked at how many people had reacted to her video, she was amazed. As she experimented with posts to see what grabbed folks' attention, she noticed that fans were gravitating to her New Orleans-style cooking videos.
How a Giveaway Turned Into a Business
Melia continued to create cooking videos, and in hopes of reaching a few hundred thousand followers, she offered a giveaway — a box full of iconic New Orleans snacks that she grew up enjoying, filled with products like Mama Noodles, Big Shot Cold Drinks, Elmer's CheeWees, and Zapp's Chips.
Fans were clamoring for the goods, which is how her giveaway turned into a flourishing business called The Original New Orleans Snack Box. She now sells New Orleans snack boxes and homemade spicy bowls to fans far and wide.
And when she's not hustling, selling, and shipping, she's cooking and eating. Want to see what she's up to? You can follow Melia on all of her social media platforms @RollingWithMelia — on Instagram, Facebook, TikTok, YouTube, and Bigo.