Spring Subscription Box 2023: Recipes & More
Don't miss the delicious recipes and specialty items featured in our Spring 2023 Camellia Bean Krewe Subscription Box!
Our quarterly subscription boxes offer everything you need for authentic Louisiana cooking, delivered right to your door. The contents of each box are a surprise, but in each one, you'll discover 5-10 favorites that include signature & heirloom beans, special seasonings, ingredients, kitchen gadgets, and more. Plus, you'll find some exclusive items that are sure to bring a smile to your face. Find out more, and get cookin'.
Included in this box: A ceramic spoon rest featuring a watercolor design of the Camellia bag by a local New Orleans artist, Dagastino Rotini Pasta, Pastalaya seasoning, Camellia Brand Green Baby Limas, Camellia Brand Large Limas, Camellia Brand Crowder Peas, and a coupon for Dagostino Alligator-Shaped Pasta.
Pastalaya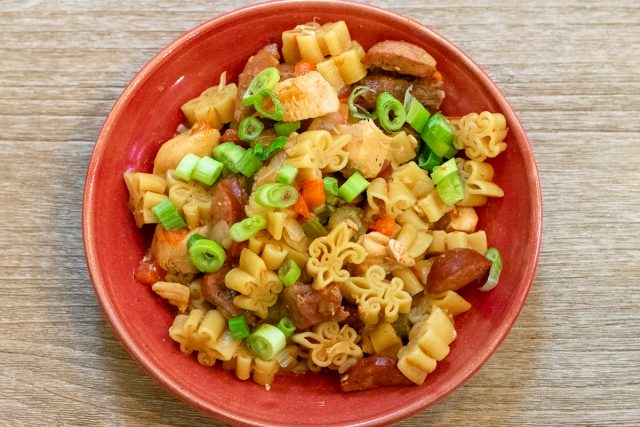 Ingredients
5 cups water
1 bag of Dagostino Rotini Pasta (included in the box)
1 cup milk or half & half, optional
1 seasoning packet (included in the box)
1 pound of pre-cooked protein, such as sausage or chicken
Chopped fresh parsley or green onions for garnish
Directions
Bring water to boil in a large pot. (If desired, replace 1 cup water with 1 cup milk or half & half for a creamier consistency.)
Add pasta, seasoning packet, and pre-cooked protein to the pot.
Stir, return to a boil, lower heat to medium, and cook for 5 minutes or until pasta is tender.
Turn the heat off, cover the pot, and let sit for 3-5 minutes for the pasta to  absorb the remaining sauce. Garnish with parsley or green onion, if desired.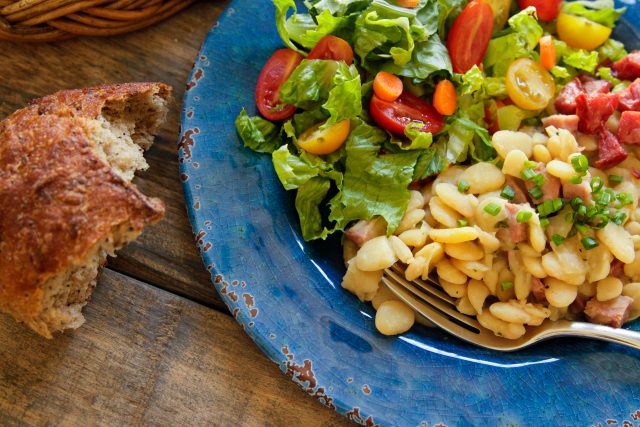 A great idea for St. Paddy's day, this Green Baby Lima Bean dish is a colorful favorite!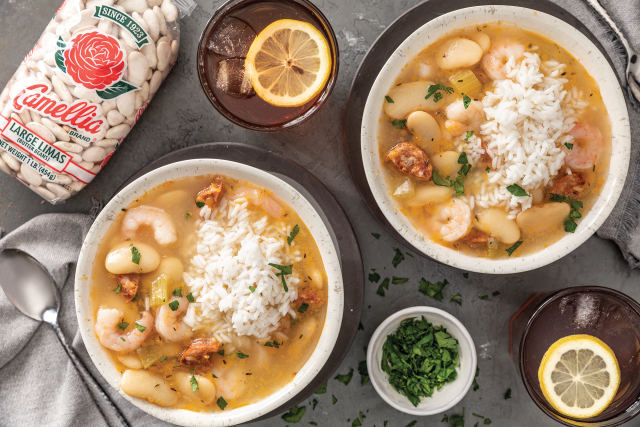 Lima Beans with Shrimp & Andouille is a main dish the whole family will love. Wanna keep it pescatarian? Simply substitute extra shrimp for the sausage.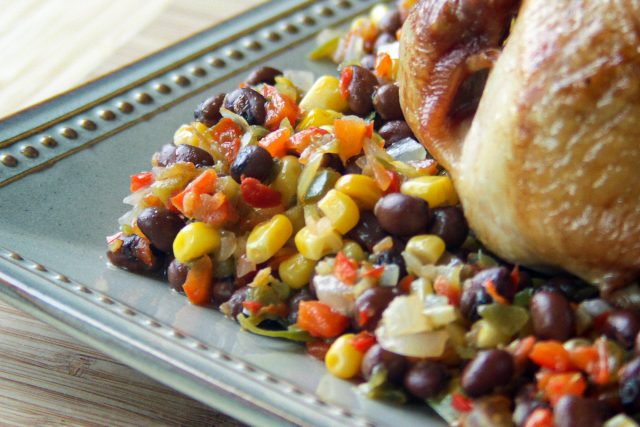 Made with Crowder Peas, this tasty side is perfect for pairing with your favorite Friday fish fry meal.