A Healthier Take on a Favorite Southern Meal – Crowder Peas and Okra, Golden Sautéed Catfish, and Warm Wild Greens Salad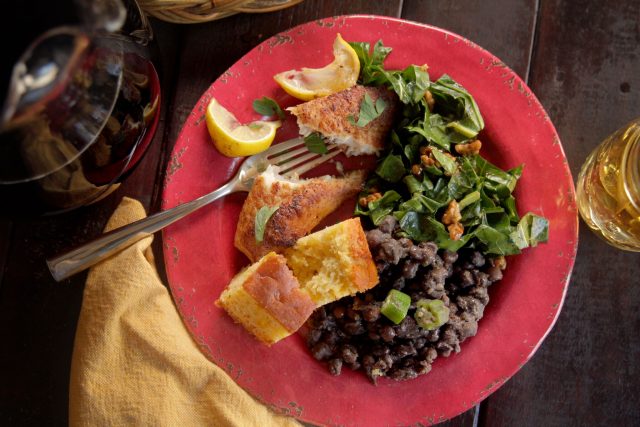 Taking steps to truly eat well can be easier and tastier than you might think. And with a little ingenuity, you can enjoy a healthier take on your favorite southern meals. They key is being creative and mindful of the things you can do to use healthier cooking methods, increase nutrition, and take advantage of the amazing health benefits of dried beans, peas and lentils. This is one southern meal that lets you savor what you love, while treating your body right: Golden Sautéed Catfish, Warm Wild Greens Salad with Pecan Dressing and Crowder Peas with Okra.
While fried foods and pork products can be oh so tasty in a lot of our favorite recipes, occasionally replacing them with other flavor-enhancing tricks can help you cook healthier dishes that still taste delicious.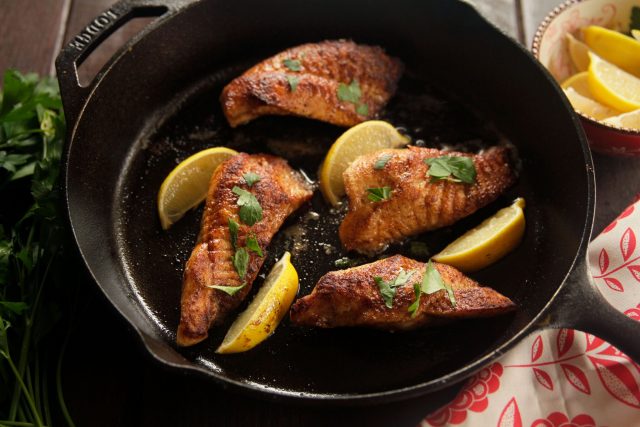 For example, while a fish fry is great for an occasional weekend treat, it's a good idea to enjoy your fish sautéed during the week. These filets are brushed with olive oil, coated with Creole seasoning that provides a punch, and cooked in one tablespoon of butter in a cast iron skillet — for great flavor and a nicely browned exterior. Lemon wedges squeezed over the finished dish bring out the brightness. Golden Sautéed Catfish is fast, easy and full of heart-healthy omega-3 fatty acids. And you can easily substitute snapper, flounder or tilapia for the catfish.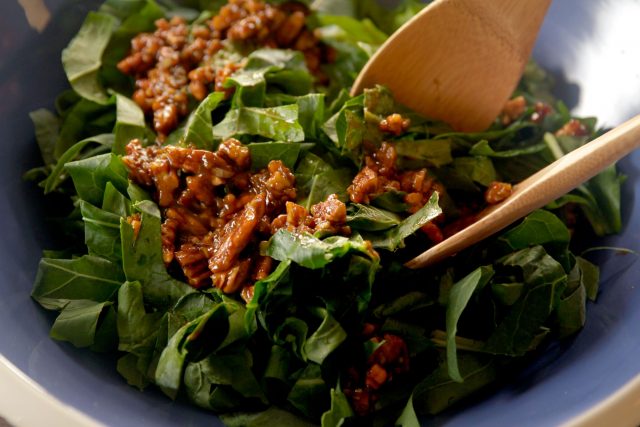 Cooking greens down with bacon and ham is a beloved tradition, but you can also enjoy greens (turnip, mustard and collard) barely wilted and tossed in a warm dressing of balsamic vinegar, Dijon mustard, honey, olive oil and chopped pecans. Chock full of sweet, crunchy flavor, healthy fats, vitamins, minerals and antioxidants, this Warm Wild Greens Salad with Pecan Dressing is a wonderful way to eat your greens and feel good about every bite.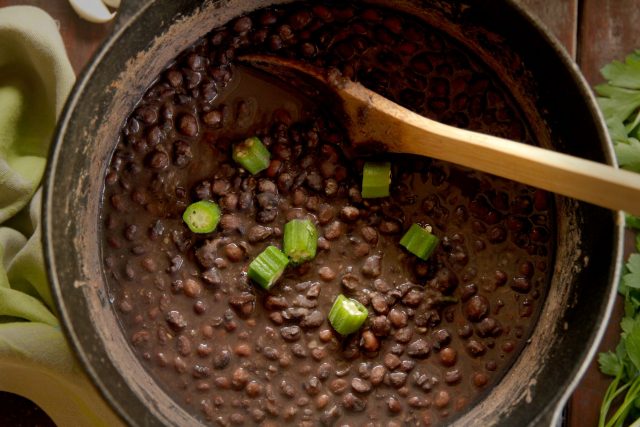 As you might already know, dried beans, peas and lentils have high amounts of fiber, iron, protein and nutrients that work to protect your body from free radicals and aging. With our Crowder Peas and Okra, cooked simply in a mixture of aromatic vegetables, broth and seasonings — you end up with a great-tasting, vegetarian dish that lets you reap all the health benefits that the peas naturally offer. Try these additional tips for adding meatless flavor to vegetarian beans.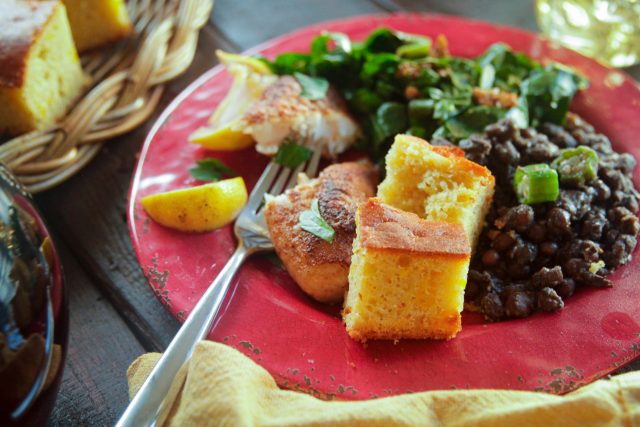 Yes, you can enjoy your favorite southern dishes and still be good to yourself. And this complete meal is a wonderful place to start.