Dunbar's Creole Cuisine: Red Beans & Fried Chicken With a Side of History
Since Celestine Dunbar was a child, Camellia beans have been a part of her life in one way or another. "I can see my mother right now using one of those little packs of Camellia beans," said Dunbar. "I can't remember her ever not using them. They were just a part of our family."
Cooking for her family is how Dunbar gained the confidence to open Dunbar's Creole Cooking on Freret Street in 1986. "There were seven children, and it was their job to get up in the morning and make breakfast for the family. Then, they would turn around and start making lunch. I helped out and cooked a lot." 
In the beginning, Dunbar's offered deli sandwiches in keeping with the deli business she'd taken over at that location, but eventually she began to cook hot meals at her house and bring them in to sell. Many of the recipes were ones that her parents and grandmother taught her to make. Each day she would bring in a different special. Monday was red beans and rice. Tuesday was cabbage and barbecue chicken. Wednesday was meatballs and spaghetti. Many of these specials are still served to this day, and all of them are the same family recipes.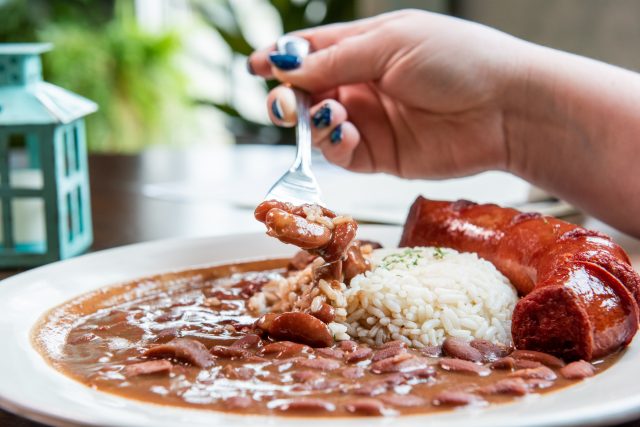 Celestine Dunbar never stopped cooking
For almost 20 years, Dunbar's Creole Cooking was a fixture on Freret Street, but that all ended in 2005 after she lost the restaurant to the floodwaters from Hurricane Katrina and the fight with insurance companies that followed. To keep the Dunbar's name out there, she went back to her roots of cooking in her own home kitchen and selling the food elsewhere. Her first stop was the food court at the Loyola University College of Law in New Orleans. After five years of serving students Uptown, she went on to deliver hot pre-plated meals to the workers on lunch at the Chalmette refinery.
This allowed Dunbar time to save up and purchase a new location, and she found that location in 2017 at 7834 Earhart Boulevard in New Orleans. Though the name of the restaurant changed to Dunbar's Creole Cuisine, everything else stayed the same when they moved into the bigger location. Longtime friend and chef, Frank Jones, rejoined her as head of the kitchen. "He knows all of the recipes," Dunbar said about Jones, who has been with her for over 30 years. "Frank does it all."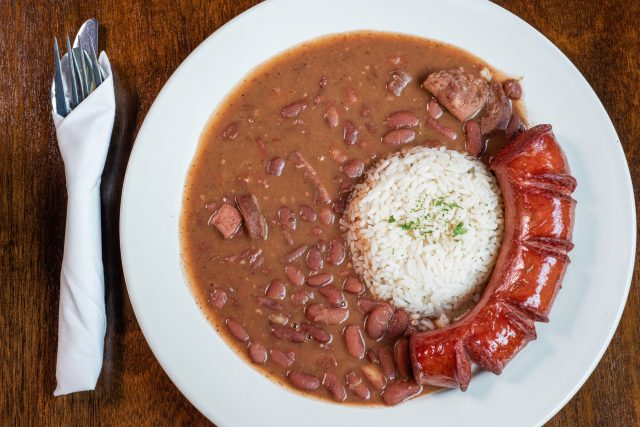 "All they want is Camellia beans" 
As lunchtime hits, locals come out for the red beans and rice. "We sell them every day," Dunbar said. "They'll buy the red beans and rice before they'll buy anything else." She admits that over 60% of sales are for the red beans with fried chicken. On most days they go through about 12 pounds of Camellia red beans and up to 25 pounds a day during Carnival season leading up to Mardi Gras.
The recipe for the beans has been the same since the beginning. "We start with the trinity (white onions, green bell pepper, and celery) along with a lot of water," Dunbar stated. "Then, you boil the trinity with garlic, green onions, granulated garlic, and a little parsley until the vegetables have become soft. You add your meat and seasoning (a special blend of black pepper and cayenne pepper) when the beans are about 90% done. This gives it it's flavor."
There are two tricks she offers for making the beans nice and creamy. The first trick is to add vegetable oil in the beginning. Dunbar says that by doing this, it will not only prevent the beans from boiling over and ruining the seasonings but will also help make the beans creamy. The other trick, or secret she learned from her mother all those years before, is to use Camellia brand red beans. "Camellia brand beans are just the best red beans there is. They are pink, fresh, and you just always get a beautiful red bean."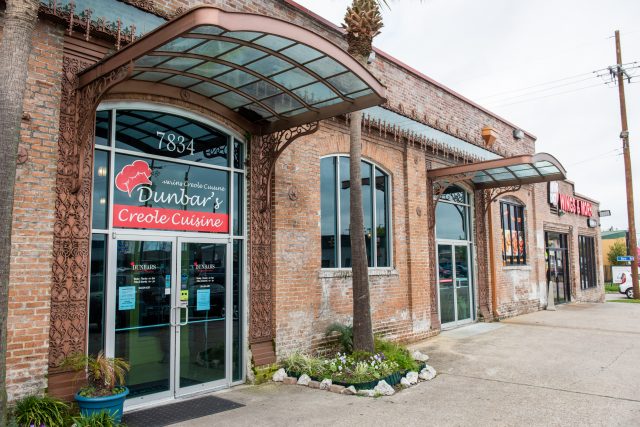 Giving back to the community
Like many restaurants throughout New Orleans, Dunbar's Creole Cuisine worked with the Chef's Brigade NOLA, a united coalition of restaurants and chefs working together to offer food to those in need during the COVID pandemic, including front line responders, and healthcare workers. Dunbar said that they use Camellia brand lima beans and serve them with baked chicken seasoned with the "Louisiana Trinity" over a bed of white rice. The Chef's Brigade produced up to 60,000 meals a day, utilizing independent restaurants throughout Orleans Parish to feed at-risk residents and neighbors throughout New Orleans.
Dunbar is happy that the restaurant can do its part in giving back to the community. She understands that the people of New Orleans have been an integral part in the continued success of her restaurant and rallied behind her to keep Dunbar's Creole Cuisine going. Though there have been many ups and downs and stressful days, she always looks forward to what is to come – and there are exciting new plans. And through it all, she says that one thing will be certain, "people will come from all over the world and ask for those Camellia red beans and rice with fried chicken."
Unfortunately, due to losses from Hurricane Ida in 2021, Dunbar's Creole Cuisine is now officially closed after serving soul food to generations of New Orleanians.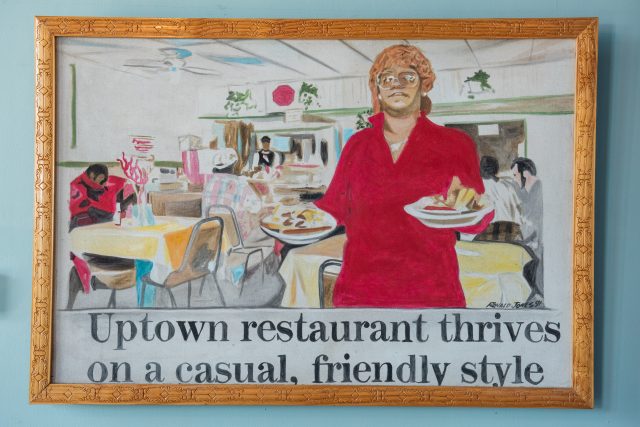 Written by Eric Olsson