Let's Talk About Chili Beans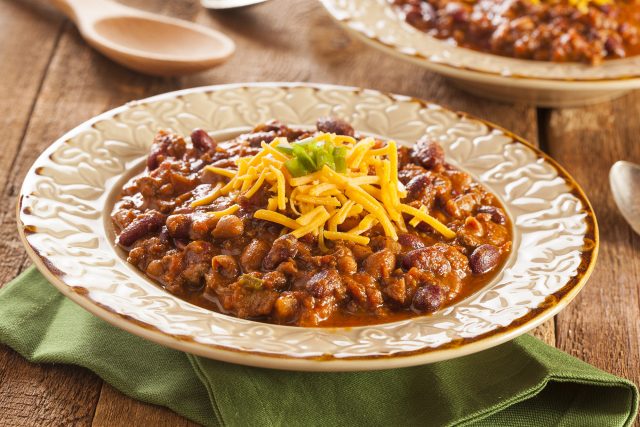 What Are Chili Beans, Exactly?
It seems that "chili beans" can be a confusing term because it means different things to different people. For some, chili beans are canned beans in a chili seasoned gravy or chili-style sauce. For others, chili beans are dried beans that are cooked with a mixture of onions, garlic, chili powder, spices, and meat. And yet another group of folks refers to chili beans as the type of beans that are best suited for use in a favorite chili recipe.
Which Dried Beans Are Best for Making Chili Beans and Chili?
When chili beans are made from scratch, Dried Red Kidney Beans are often the preferred beans of choice. And, as it it turns out, they're also the type of beans most often used in a favorite chili recipe. Why? Red Kidney beans are hearty, meaty, retain their shape in chili, and take on the flavoring of all the spices and seasonings they're cooked with. The reality is, people can be quite particular about how they make their chili beans and their chili, and those preferences are usually influenced by where they grew up and how their families liked to cook those dishes.
How to Make Chili Beans
Making chili beans from scratch involves cooking Camellia Brand Red Kidney Beans with onions, garlic, chili powder, cumin, Mexican oregano, tomato sauce or diced tomatoes, and sometimes ground meat or a ham hock. One popular way is to cook the beans by themselves in one pot, cook the tomato, spice, and ground meat mixture in another pot, and then combine the two as a final step. The two separate pots technique works best if you're using ground meat.
You can also cook everything together in one pot, and let it simmer low and slow for a couple of hours. The all-in-one-pot technique works best if you're making vegetarian chili beans, or if you're using a meaty bone like a ham hock that benefits from cooking for hours on end.
If you're looking for a recipe to make chili beans, our  Slow Cooker Hearty Chili and Vegetarian Pinto Bean Chili are good options, as they use the same types of ingredients and flavors you'll find in other recipes.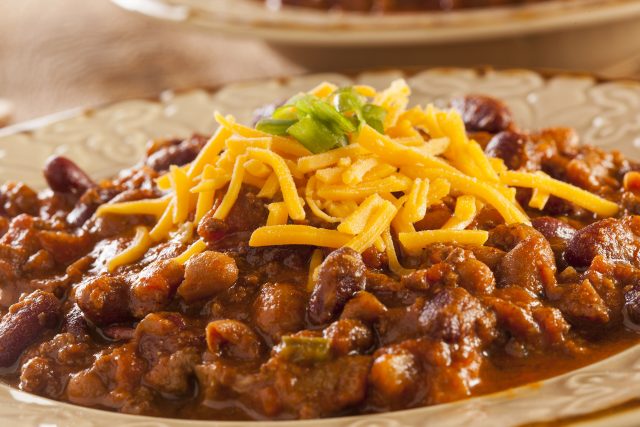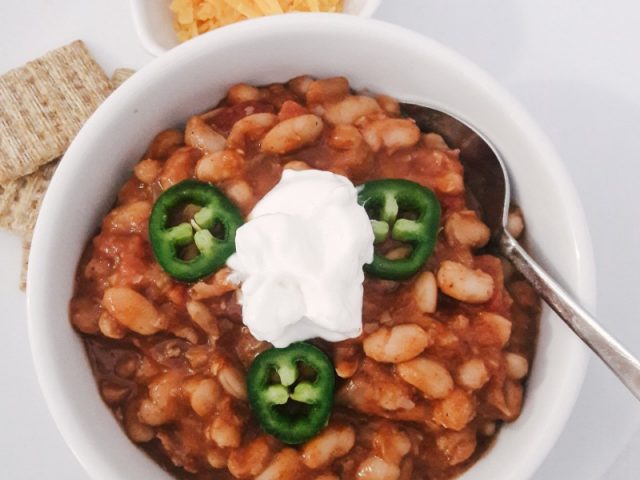 How to Make Chili with Beans
Although some chili lovers often have a strong opinion about beans vs no beans, we are all about adding beans to our chili. If you're looking for chili recipes with beans, below are a few favorites. Any which way you cook them — chili beans or chili — you're bound to end up with a much tastier result than what you'll find in a can.