Cheers to Holiday Appetizers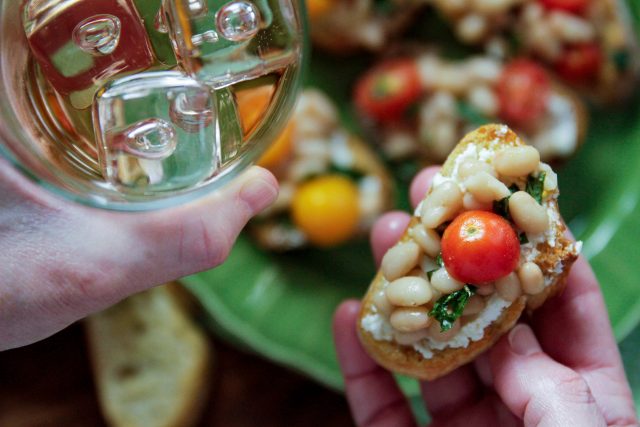 Whether you're planning on hosting a holiday cocktail party, Secret Santa swap, neighborhood open house or just having friends over for a casual evening, these easy-to-make dips and snacks will create a delicious spread that's festive, colorful and satisfying. From melty, cheesy Hot Spinach, Artichoke & White Bean Dip to cool and crunchy Tomato & White Bean Bruschetta, here are 5 great appetizers for any kind of holiday shindig! And the best part? They can all be made or prepped ahead of time, and then re-heated or assembled right before your guests arrive.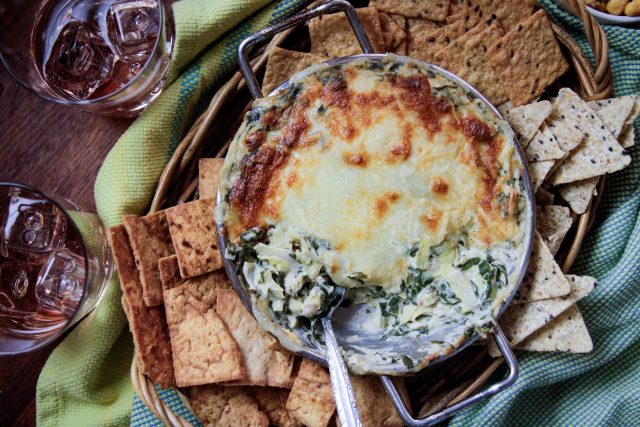 A new twist on the traditional spinach and artichoke dip, this delicious recipe is made even creamier and heartier with the addition of cooked Camellia Brand Navy (Pea) Beans or Great Northerns. A pinch of Creole seasoning and a few dashes of Tabasco Green Pepper Sauce give it a nice kick. It's a real crowd-pleaser that'll get eaten up in no time!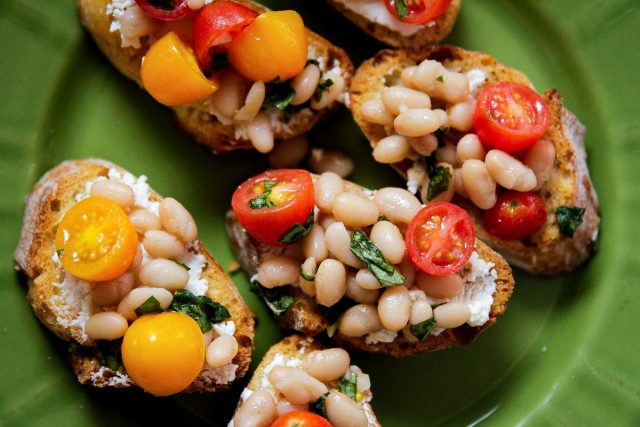 Cooked Camellia Brand Navy (Pea) Beans or Great Northerns make a wonderful base for this bruschetta when combined with grape or cherry tomatoes, olive oil, red wine vinegar, fresh basil and garlic. A quick spread of goat cheese or cream cheese on toasted baguette slices topped with a dollop of the bean mixture makes for a flavorful and simple appetizer.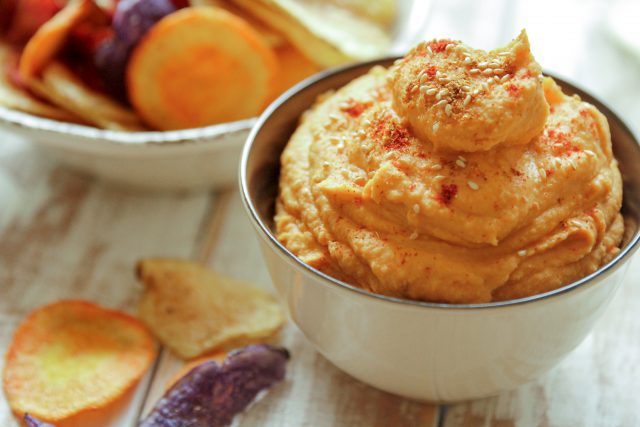 This beautifully-tinted, sweet and spicy hummus comes together by combining our classic Hummus recipe with baked sweet potato, smoked paprika, cayenne pepper, and a few shakes of Tabasco Chipotle Pepper Sauce (or chipotle powder). Serve with fancy crackers and tortilla chips.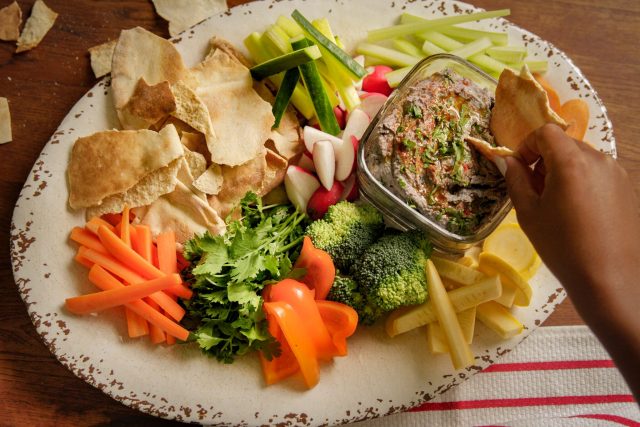 Our Black Bean Hummus swaps out the usual Garbanzos for Black Beans. Lime juice replaces lemon juice, and both cumin and smoked paprika add deep, smoky flavor. Don't leave out the tahini — it has a delicate roasted flavor that adds richness and complexity. Plate it with loads of fresh chopped veggies and pita chips for a lovely presentation.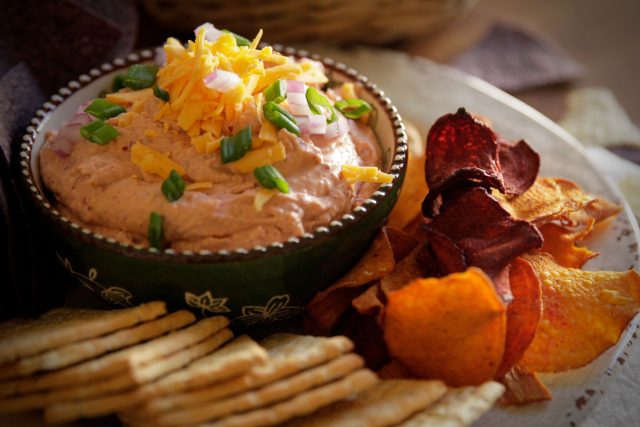 Skinny Red Bean Dip is a quick and easy appetizer that uses Camellia Red Kidney Beans in an unexpected way. Cooked, tender red beans are blended till smooth with salsa, light cream cheese and reduced fat cheddar cheese. Let guests scoop it up with crackers or chips.